B4B Payments CEO & PIF Chairman, Paul Swinton, recently featured on Fintech Unplugged, a leading podcast for the fintech industry.
Paul joined hosts Robert Courtneidge from Moorwand and Suresh Vaghjiani from Tribe Payments, where he discussed what makes B4B Payments an award-winning business, how he got involved with industry-body PIF and his rise to the position of its Chairman. Paul also offers his opinions on the perception of prepaid cards in the market and his views on the current fintech scene.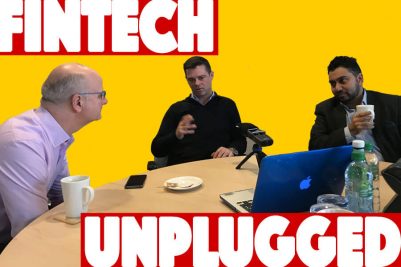 CARDHOLDER FAQ | WEBSITE T&CS | CARD T&CS | ONLINE SECURITY | PRIVACY | COOKIES | CAREERS | STATUS | TPP | BREAD4SCRAP.COM | SITE MAP
1
© 2006 – 2021 B4B Payments.
B4B Payments is authorised by the Financial Conduct Authority to conduct electronic money service activities under the Electronic Money Regulations 2011 (Ref: 930619). UAB B4B Payments Europe is authorised by the Bank of Lithuania as an Electronic Money Institution (Licence No: 76) under the Law on Electronic Money and Electronic Money Institutions 2011
In Europe, Cards are issued by B4B Payments pursuant to license by Mastercard International Inc. Mastercard is a registered trademark, and the circles design is a trademark of Mastercard International Incorporated.
In the USA, the B4B Payments Visa® prepaid card is issued by Metropolitan Commercial Bank Member FDIC, pursuant to a license from Visa U.S.A. Inc.
All communications should be sent to: Europe – PO Box 76256, London, SW1P 9NU USA – B4B Payments, 275 Grove Street, Suite 2-400 Newton, MA 02466
We use cookies on our website to give you the most relevant experience by remembering your preferences and repeat visits. By clicking "Accept", you consent to the use of ALL the cookies. However you may visit Cookie Settings to provide a controlled consent.
Privacy Overview
This website uses cookies to improve your experience while you navigate through the website. Out of these cookies, the cookies that are categorised as necessary are stored on your browser as they are essential for the working of basic functionalities of the website. We also use third-party cookies that help us analyse and understand how you use this website. These cookies will be stored in your browser only with your consent. You also have the option to opt-out of these cookies. But opting out of some of these cookies may have an effect on your browsing experience.
Necessary cookies are absolutely essential for the website to function properly. This category only includes cookies that ensures basic functionalities and security features of the website. These cookies do not store any personal information.
Any cookies that may not be particularly necessary for the website to function and is used specifically to collect user personal data via analytics, ads, other embedded contents are termed as non-necessary cookies. It is mandatory to procure user consent prior to running these cookies on your website.
Analytical cookies are used to understand how visitors interact with the website. These cookies help provide information on metrics the number of visitors, bounce rate, traffic source, etc.