Everything you need to know about Virtual Cards
What is a Virtual Card?
A virtual, or digital card is an online hosted, digital virtual representation of any plastic card. A digital card, unlike a plastic card, doesn't require any physical representation. Like a traditional credit, debit, or prepaid card, a virtual card allows users to purchase services or goods online.
An advantage of using virtual cards for your business is that the cardholder can use their card immediately. No need to wait for a traditional card to be sent in the post. As soon as the card is created and funds loaded, the user will receive an email with instructions on retrieving their new card details.
How does a Virtual Card work?
Your virtual prepaid Mastercard® or Visa® is a reloadable, online e-money card consisting of a standard card number, expiry date and CVV number.
In order to retrieve this information you have to select 'Display Card Image' from your cardholder dashboard.
You can use your virtual card details to make purchases online or over the phone at millions of businesses and retailers anywhere in the world.
Can Virtual Cards be added in my digital wallet?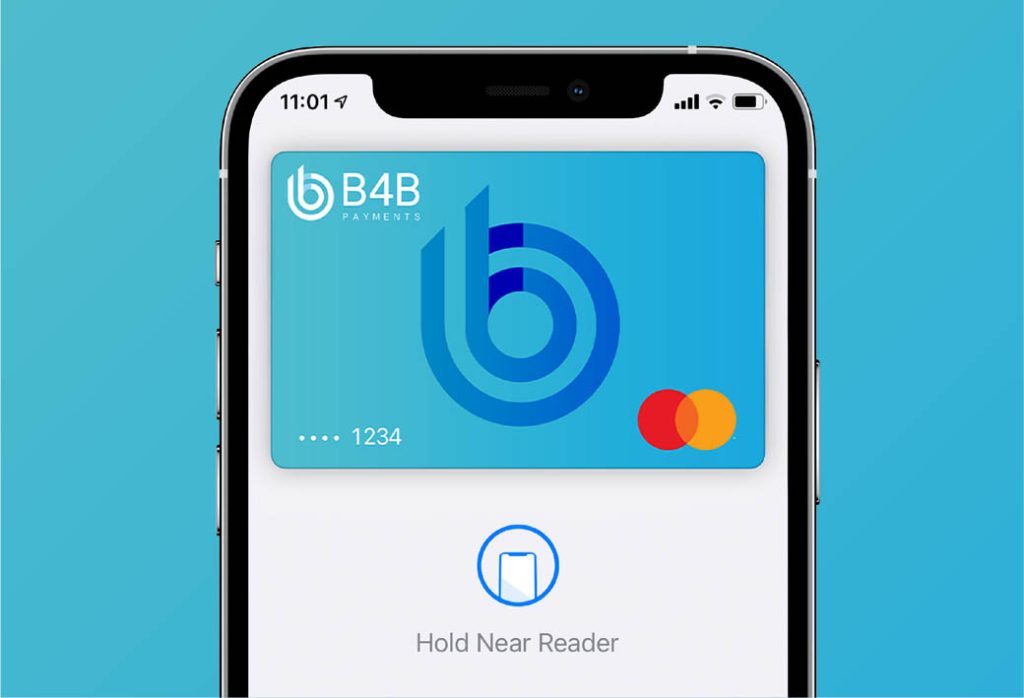 Yes! You can add your card in your Google Pay and Apple Pay wallets! To find out more click here.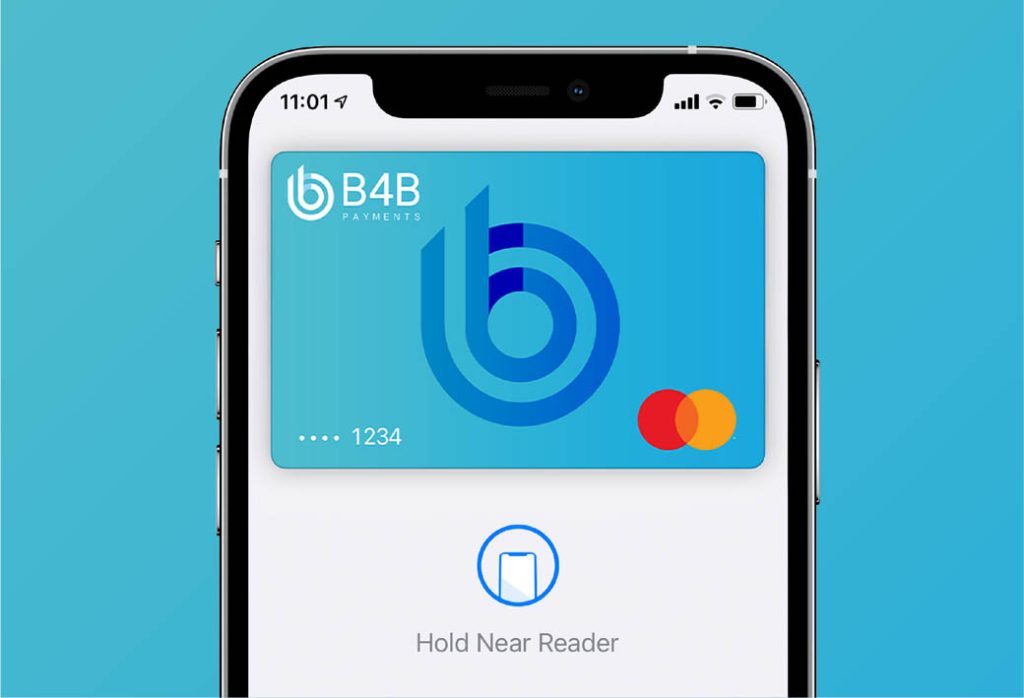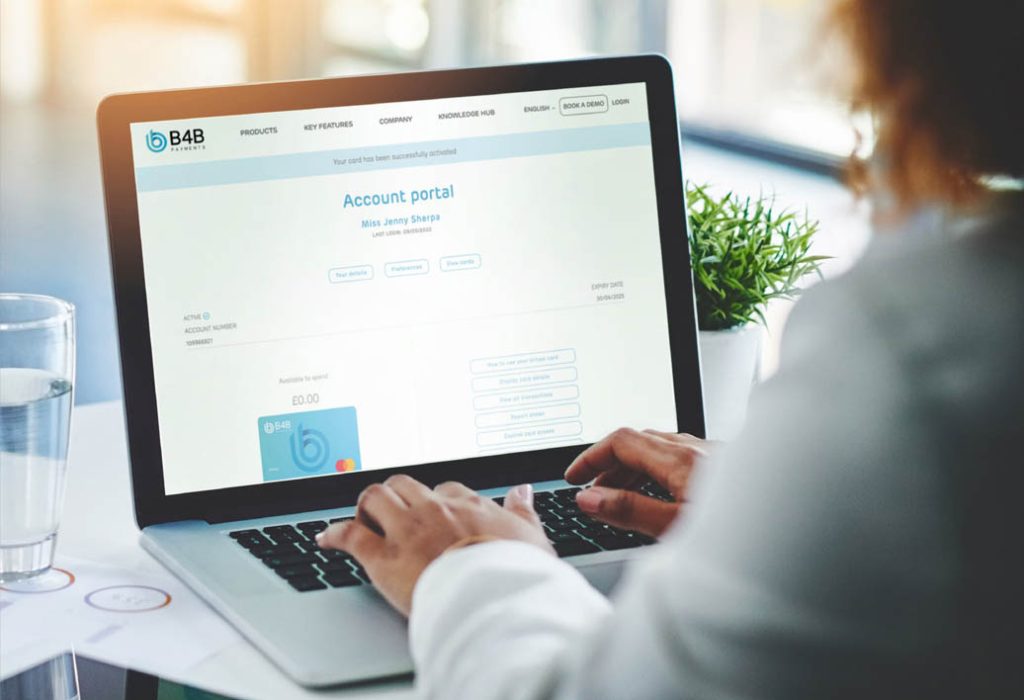 Are Virtual Cards safe?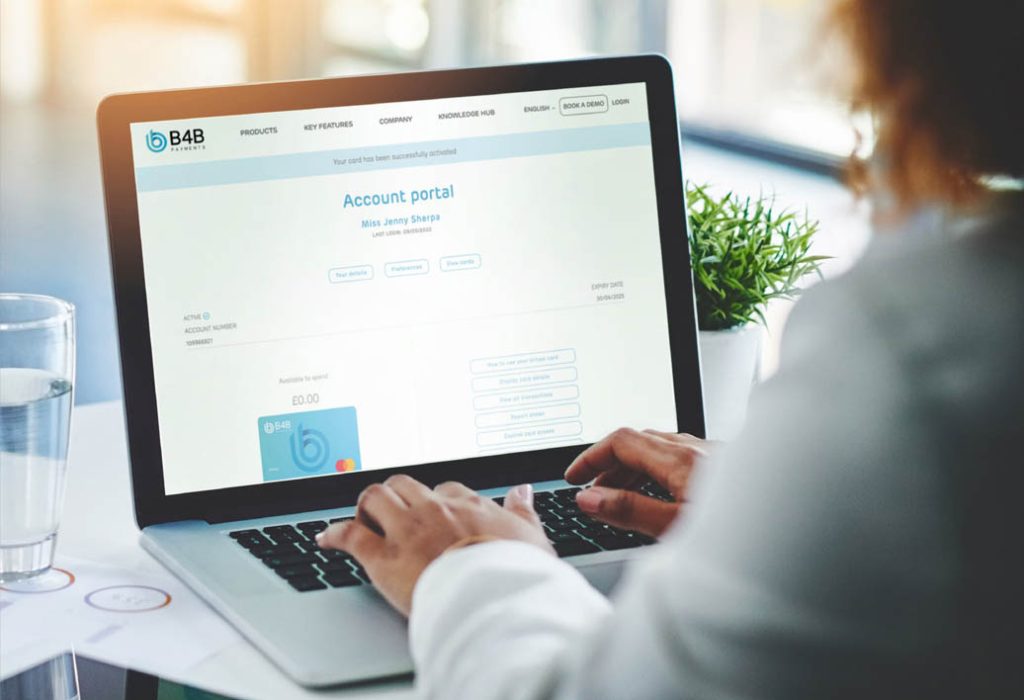 Yes. Just like a physical card, you must keep your virtual card details safe and secret. However, with a few clicks, cardholders can suspend their account.
If you think your virtual card details may have been accessed by someone else, please follow the instructions below to secure your account from being further accessed.
Login to the B4B Cardholder platform from the app and follow the steps below:
Select "Report Card Lost or Stolen"
Click the "Suspend" trigger. Note this will not cancel your card and can be reversed.
Alternatively, select either Lost or Stolen to cancel your card and a new virtual card will be issued to you.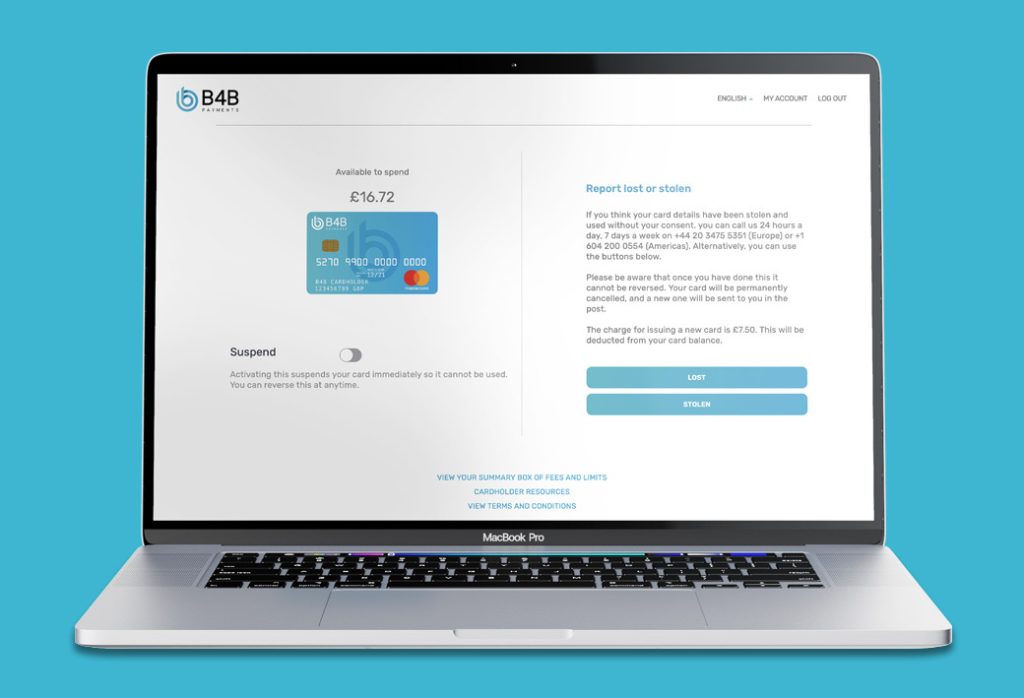 From the web browser portal
Click "Control card access"
Click the "Suspend" trigger. Note this will not cancel your card and can be reversed.
If you would like to report the card as Lost or Stolen either download the App or send our customer service team a secure message for your cardholder portal by clicking the 'Contact us button'.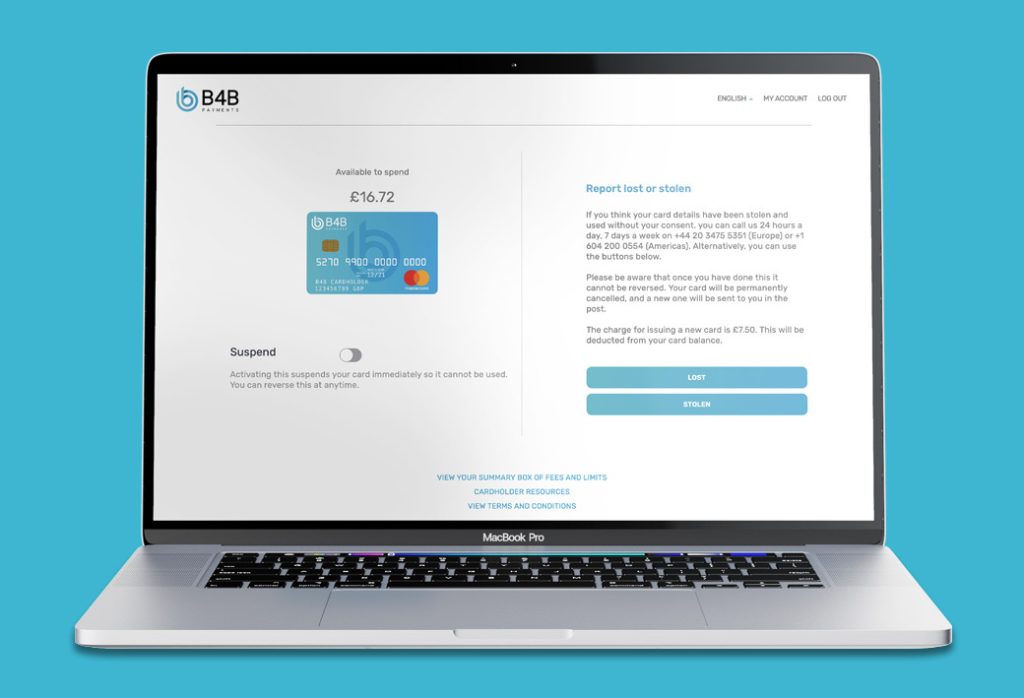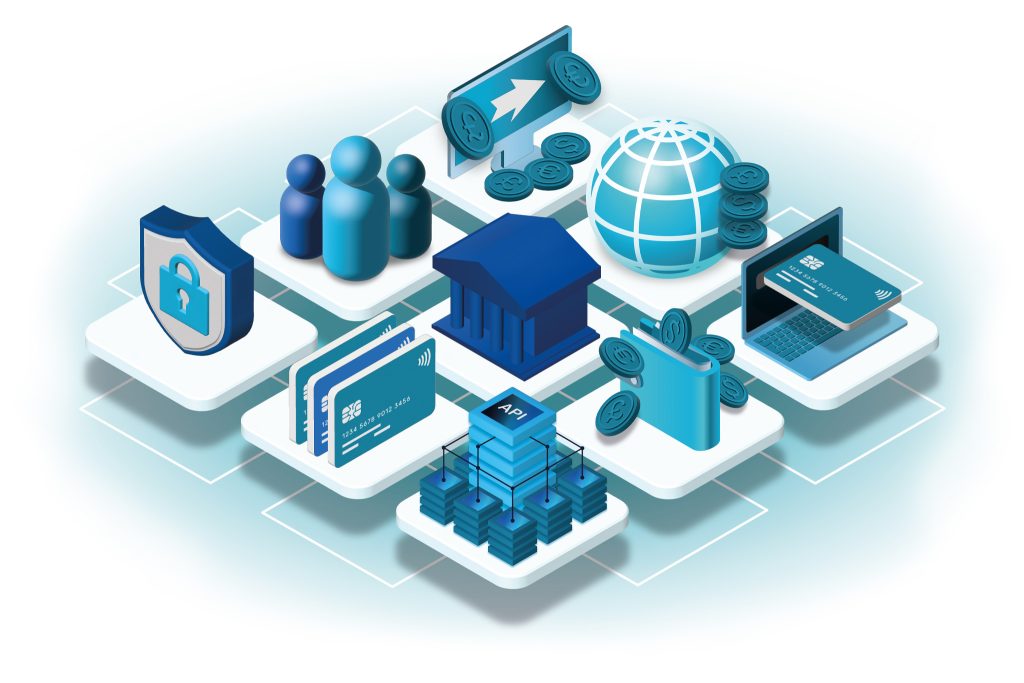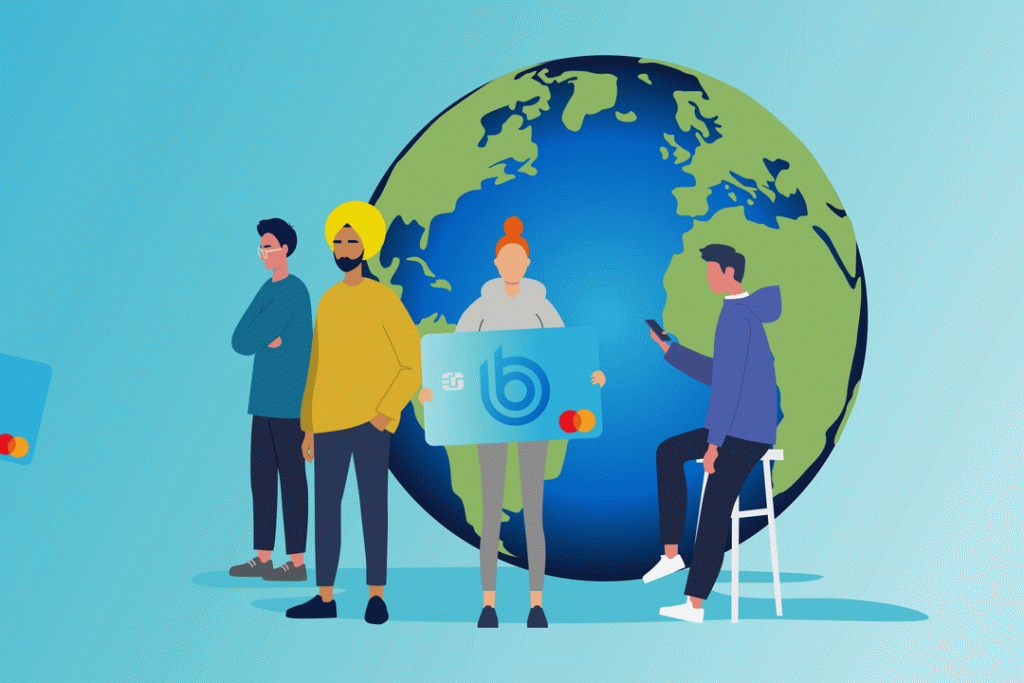 Discover the advantages of using card services for employee payroll, and how to soothe the pain points of a global workforce by leveraging B4B Payments.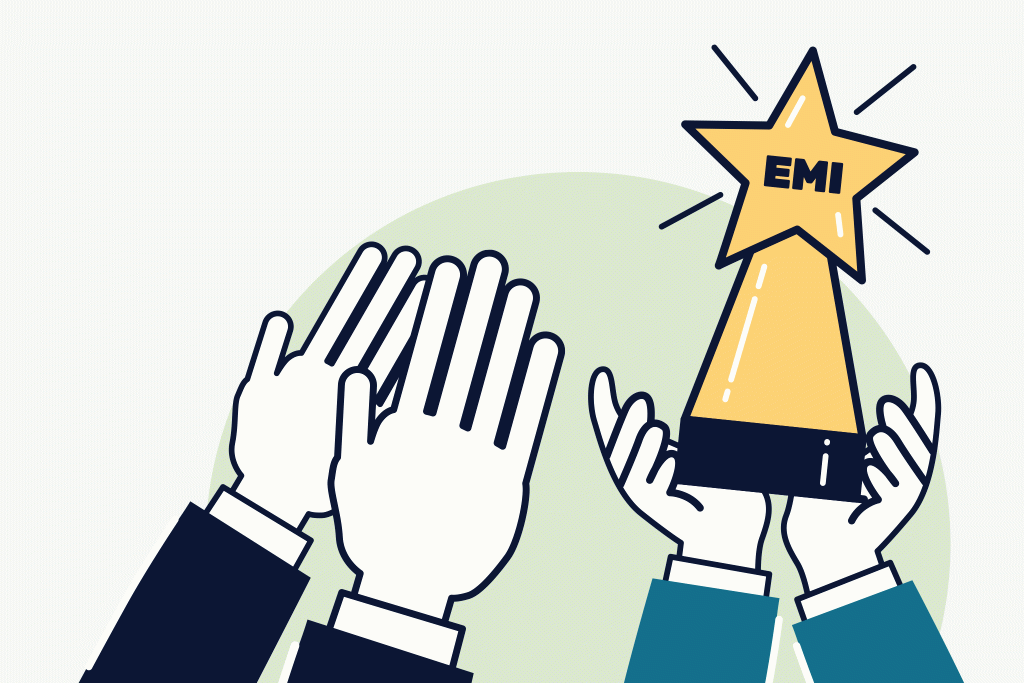 Discover your new powers as a regulated EMI with scheme permissions, and how B4B Payments' BIN Sponsorship 2.0 can help you maximise your efficiency in the future.