Join our team
With so much innovation and disruption in payments there's never been a better time to join our global team.
B4B Payments is part of the Banking Circle ecosystem, a 900+ person Financial Technology Platform for Global Commerce. We operate as an independent affiliate of Banking Circle and whilst we are separate companies, together we deliver an unrivalled scope of financial services and payments solutions for businesses.
B4B is an award-winning card payment innovator, with reach throughout Europe and the USA. We provide card services to over 1000 corporate clients globally and we're proud to have been a leader in Fintech and the payments industry for over 17 years!
Our next phase of growth, coupled with our passion for payments, means you will be starting an exciting and rewarding career with us.
You will join a truly global and diverse team, our colleagues speak 20 languages! Headquartered in London, we have offices in Newcastle, Vilnius and Boston.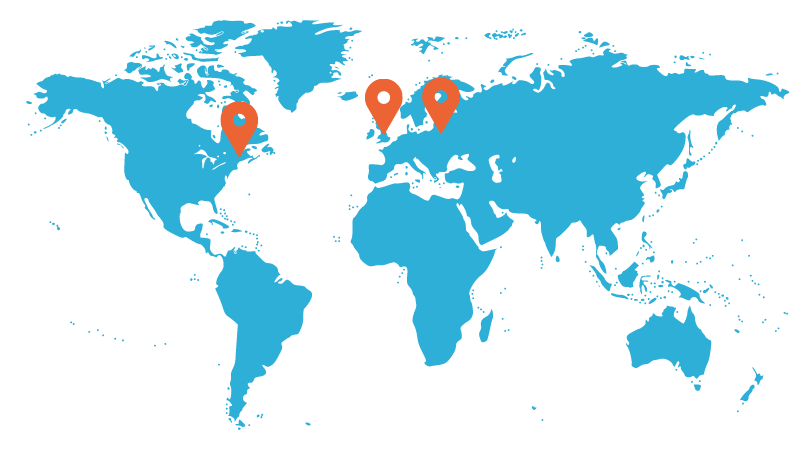 Can't see your perfect role?
We're always on the look out for talented individuals to help take us further – we want to hire the right people and work out a role that works. If you like the idea of working with us and have the skills and ambition to take our business to the next level, then drop us a line with your CV.
Email us at careers@b4bpayments.com
BENEFITS
A Competitive Package
Enjoy a wide range of benefits and career pathway opportunities.
Contemporary Working
Relaxed working environment with a mix of Remote and Hybrid roles, so you can work at home or from one of our offices.
Role in a growing team
Lots of opportunities for personal and professional growth as we scale up and take on the fast-moving payments industry.
Cycle to Work scheme
Have a healthier journey to work
and help the environment.
Team Nights out
Get to know your colleagues with regular socials throughout the year.
Employee Assistance Programme
You'll get all the new equipment and tools you need to do your best work.