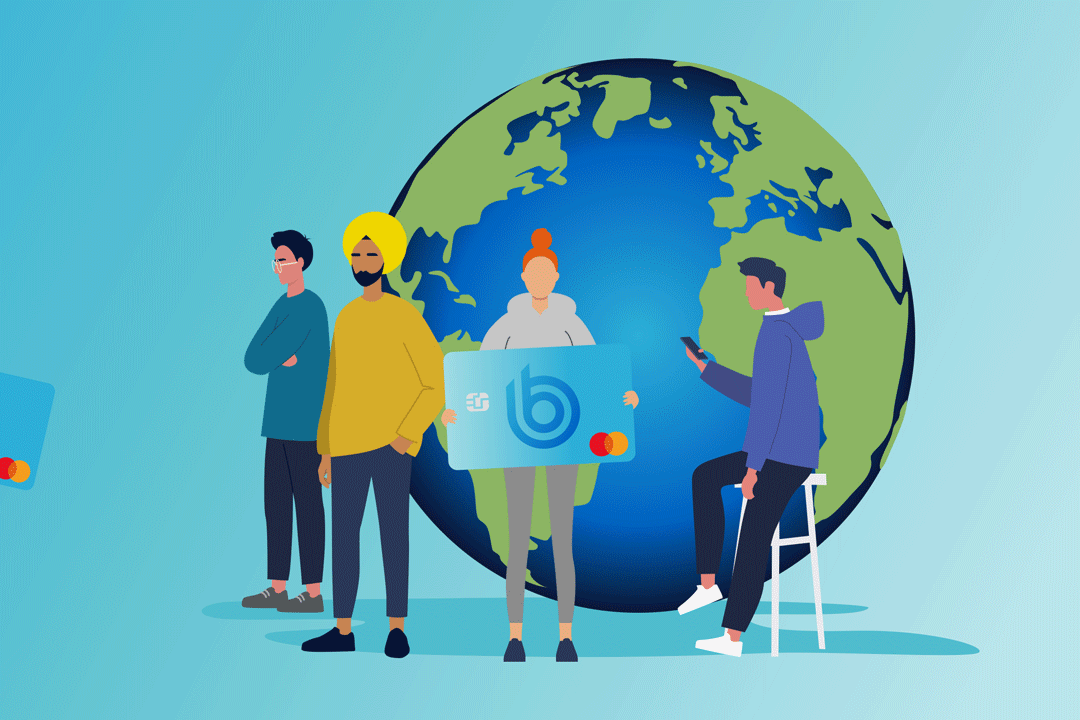 Employee payments are a crucial aspect of any business, but managing payments can be particularly challenging for companies with a global workforce. In such situations, traditional payment methods may not be practical or cost-effective, leading to delays in payments and unhappy employees.

That's where prepaid cards come in, providing an innovative solution to enable businesses to streamline their global payment operations. Available in both physical and virtual forms, these cards can be preloaded with the desired amount and distributed to employees regardless of their location. This offers employees immediate access to their funds, enhancing their financial flexibility.
Interested in finding out more? Join us as we explore the challenges and benefits of using virtual, physical, and prepaid cards for employee payments around the globe.
Uncovering the Convenience of Virtual and Physical Prepaid Card Services
To streamline payroll management, businesses worldwide are turning to card services. In many regions, traditional banking systems make it difficult for employees to open bank accounts. Prepaid cards offer a practical and efficient solution, allowing employees to receive their payments directly onto a card that can be used for purchases or cash withdrawals.
The introduction of virtual prepaid cards has further increased the level of convenience in accessing funds. Platforms like B4B Payments empower businesses to instantly generate virtual cards, effectively eliminating the waiting periods associated with the delivery of physical cards. This feature is particularly beneficial for employees requiring quick access to funds, such as those on business trips or working remotely.
Moreover, prepaid cards reduce the necessity for employees to carry large sums of cash or depend on expensive wire transfer services. This approach not only saves time and effort but also proves more cost-effective for both employees and employers.
The global prepaid card market, projected to reach $4.1 trillion in transaction value by 2026, according to Juniper Research, attests to the increasing demand for this convenient form of payment. This growth is primarily driven by emerging markets, where the reach of traditional banking systems may not be as extensive.
B4B Payments' prepaid cards serve as a more permanent solution, available in the form of virtual and physical branded cards. They can be easily topped up via an intuitive platform, making prepaid cards an accessible solution for companies aiming to streamline their employee payments.
Boost Your Payroll Security with Card Services
Virtual, physical, and prepaid card services offer unparalleled security for global payments, thanks to features like fraud protection and real-time card locking. It's worth exploring these security features in the context of international transactions, where unique security challenges often arise.
The Role of Security Features in International Transactions
Businesses conducting international transactions face unique security challenges, such as potential fraud and unauthorised use. Some common security issues include payment card data breaches, phishing attacks, and unauthorised access to payment systems. Here, card security features play a crucial role in mitigating these concerns.
Card Services Security Features: A Detailed Look
Card services, including virtual, physical, and prepaid cards, offer a secure payment option for businesses and employees alike. They come equipped with multiple security features to guard against fraud and unauthorised transactions.
One of the primary advantages of these card services is their built-in fraud protection measures. Many card providers offer round-the-clock fraud monitoring and protection, ensuring that any suspicious activity is promptly detected and addressed.
Additionally, the ability to lock and unlock cards in real-time serves as a key security feature. If an employee loses their card or suspects unauthorised use, they can instantly lock the card, preventing further transactions. Once the card is found or the issue is resolved, it can be quickly unlocked for continued use.
Virtual cards offer enhanced safety as they eliminate the risk of physical loss or theft. These cards typically have unique card numbers and security codes, providing an additional layer of protection against unauthorised use.
Benefits of Global Payments with Card Services
Adopting card services for global payments provides several benefits to businesses. Not only does it ease the
payroll process, but it also helps foster a sense of trust and satisfaction among employees. Moreover, it simplifies international transactions by bypassing the need for multiple currency conversions and mitigating exchange rate risks.
In a world where remote work is becoming the norm, global payments through card services are more relevant than ever. These services make it possible for companies to pay their employees promptly, irrespective of their location. Plus, employees can access their funds instantly and use them according to their needs.
Furthermore, card services also offer transparency in transactions, allowing companies to monitor and control spending more effectively. This helps in budgeting and financial planning, leading to more informed business decisions.
In summary, card services for global payments offer an efficient, secure, and convenient solution for businesses and their employees.
The Future of Employee Payroll is B4B Payments
As businesses grow and expand globally, the need for an efficient and secure payroll system becomes more apparent. Prepaid cards present an innovative solution, simplifying the payment process while ensuring enhanced security.
At B4B Payments, we offer a variety of prepaid card solutions that are accepted globally that have been built on our 15 years' experience in the business, perfect for managing payroll, employee expenses, travel expenses, incentives, and rewards.
Learn more about B4B Payments and how our card services can streamline your employee payment process, saving your business time and resources. The future of employee payroll is here; embrace the change and enjoy the benefits.
At B4B Payments, we are delighted to be the finali

We are thrilled to be shortlisted as a finalist fo

We are delighted to be shortlisted as a finalist f