Optimising payment processes with B4B Payments
Whether you're looking to optimise your own B2B payments services or provide innovative fintech payment opportunities, B4B payments can help you achieve your goals quicker and more easily than ever before.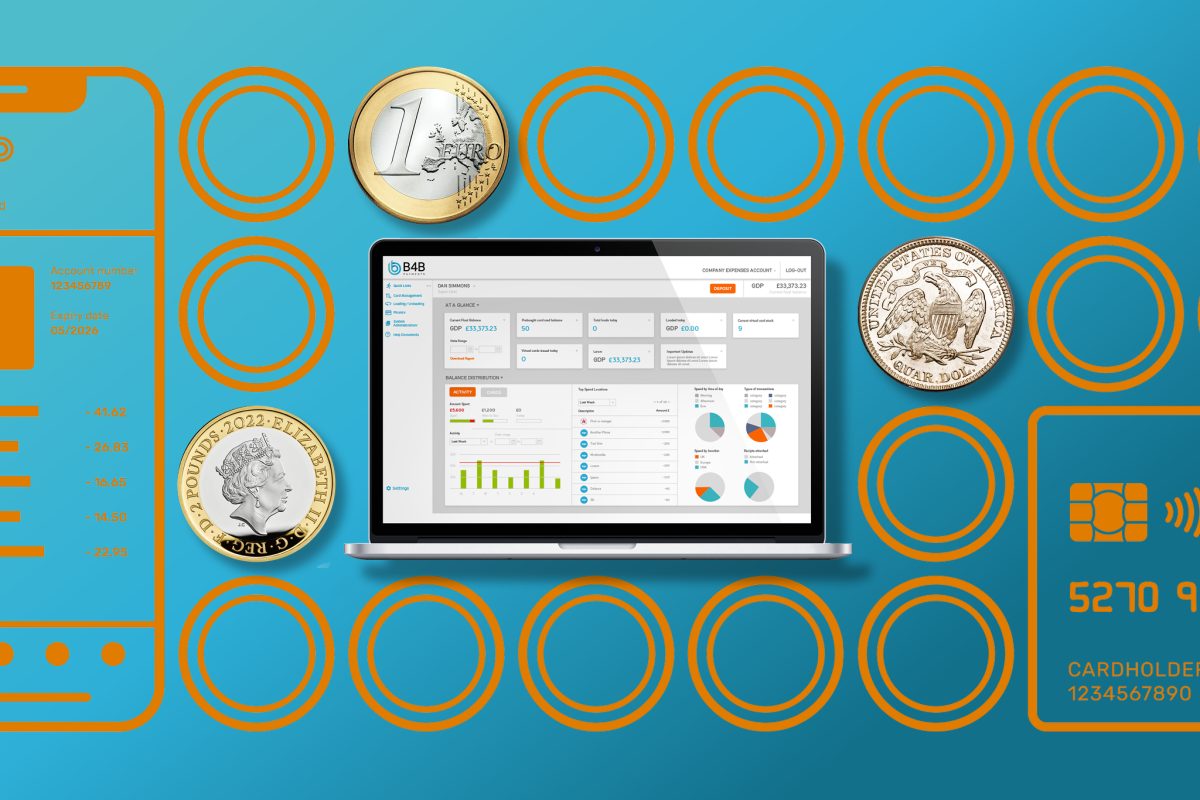 Whether you're looking to optimise your own B2B payments services or provide innovative fintech payment opportunities, B4B payments can help you achieve your goals quicker and more easily than ever before.
According to Gartner, 80% of business-to-business (B2B) transactions will be digital by 2025, which suggests that digital transformation is at the heart of modern industries. At B4B Payments, we offer a scalable and cost-effective payment solution which combines various services tailored to our clients' unique challenges across industries.
Read on and discover how B4B Payments can provide fintechs and embedded payment facilitators with solutions to manage high volumes of domestic and international payments for B2B/B2B2C/B2C and internal payments through our tried-and-tested products.
Go big with mass bank payouts
There are many challenges when providing global payouts on a mass scale. Traditionally the process is long and cumbersome, especially when directing funds or recurring payments around the world, often leading to slow or even delayed payouts to customers.
What's more, navigating complex and high-cost Foreign Exchange (FX) processes and tax compliance is more strenuous than ever, especially for digital-only businesses in sectors like adtech, online marketplaces, affiliate marketing, and eCommerce. Add to this the constant introductions of new ways to pay (e.g Google, and Apple Pay!) it's easy to see why businesses could be experiencing a higher churn rate as they struggle to pay quickly and keep up with ever-changing economic landscapes.
But how do you streamline your payment process on a mass scale? Using B4B Payments for your mass bank payouts, eliminates the risk of slow or late payments when paying out to over 25 countries across Europe, with low-cost and transparent global transaction fees and FX rates.
Utilising mass bank payouts through B4B Payments enables you to begin making consistent and quick payments through branded, prepaid, and virtual payout cards, or recognisable banking rails like SWIFT, Faster Payments, CHAPS, SEPA, local clearing in the USA (ACH) and DKK.
Rapid service set-up
Start-ups or businesses moving into new markets suffer a variety of pain points throughout their journey, including the setup or overhauling of their own payment services. As new businesses in B2B SaaS or Fintech, it's even more critical to offer quick and effective digital solutions for other businesses to grow your partner and customer relationships, and stay ahead of the competition.
If you're experiencing an increase in human error from disconnected and complex tech stacks or draining resources from a high volume of digital touchpoints in your process, it can easily create bottlenecks in your supply chain and customer or partner churn rates.
B4B Payments provides a one-stop fix for your B2B, B2B2C, or B2C woes, and offers a tried and tested infrastructure that allows you to manage your own payment services and permissions through our sleek and easy-to-use platform.
With our payment rails, your payment services are streamlined, removing unnecessary legacy processes and distilling your tech stack, alleviating the need for multiple touchpoints and helping you increase your speed-to-market for new ventures!
Plus, with over 15 years of experience in navigating payment solutions for start-ups and established businesses across multiple sectors, you can be sure that working with B4B Payments will keep you at the forefront of innovation as your business grows.
Collaborate through one tested platform
Managing payments, payouts, and card services can be messy, especially when you're using multiple third-party providers. Traditional sectors like travel, transport, and payroll are succumbing to increased pressure to digitally transform since the COVID-19 pandemic. New digital-only businesses in areas like B2B SaaS are bursting onto the scene, creating the expectation of instant settlements and payouts from clients and customers alike.
At B4B Payments, we recognise that using separate services can drain resources and lead to delays in payment and payout processes, and we've solved that problem with the main hub of our enterprise: our one-stop platform.
Using our platform, we have combined all our products into an all-inclusive platform for businesses to manage their card and payment services.
Let us explain…
Our unique platform connects services under one single User Interface (UI), including prepaid, instant virtual, and branded card creation and management, as well as payout and payment processing across multiple countries. Not only this, we've integrated new and popular ways to pay into our platform, like Google and Apple Pay, with more on the horizon.
Going the extra mile, we've also included in-depth reporting and analysis tools into the platform that measure your expenditure and payment performance, as well as making the package accessible through our robust, customisable API and readily integrated for data exchange with your existing accounting software like XERO.
Offering your own services
Start-up or growing companies in the fintech sector require deeper levels of payment integration to meet regulatory requirements and stay ahead of the competition when it comes to handling customer and business transactions.
BIN-sponsorship is a great way to separate your start-up or fintech company from the crowd, allowing you to offer your own payment solutions to your unique customer base.
At B4B payments, we offer a rapid speed-to-market solution through a full BIN sponsorship and Settlement only package. Full BIN sponsorship allows unregulated Electronic Money Institutions (EMIs) to partner up on their journey towards becoming fully regulated issuers and scheme members. The BIN sponsorship offers total support with compliance and implementation of payment solutions while including fully-managed card services from settlements and reconciliation to Anti-money Laundering (AML) and fraud monitoring.
We offer a settlement-only product, too, allowing regulated EMIs the opportunity to tap into B4B Payments expertise as a global payment provider, leveraging our issuing capabilities while allowing them to build their own customer interface through APIs.
To wrap up
At this time of year, strengthening your payment services is more important than ever.. With the peak holiday season and accelerated festive spending on the horizon, we can expect businesses to be in high demand when making and receiving payments.
Not only this, Christmas is the time for giving, and B4B Payments is the perfect platform to manage your customers and even your company's all-important festive bonuses through prepaid cards and the universally accepted language of cash whilst eliminating the faux pas associated with customised gift giving.
Discover more about B4B Payments and the services we provide to stabilise your end-to-end cash flow over the Christmas period, contact us today!