B4B and Voly continue to grow strong in Partnership together
The partnership between Voly & B4B has been hugely successful due to the deep understanding of each other's business needs.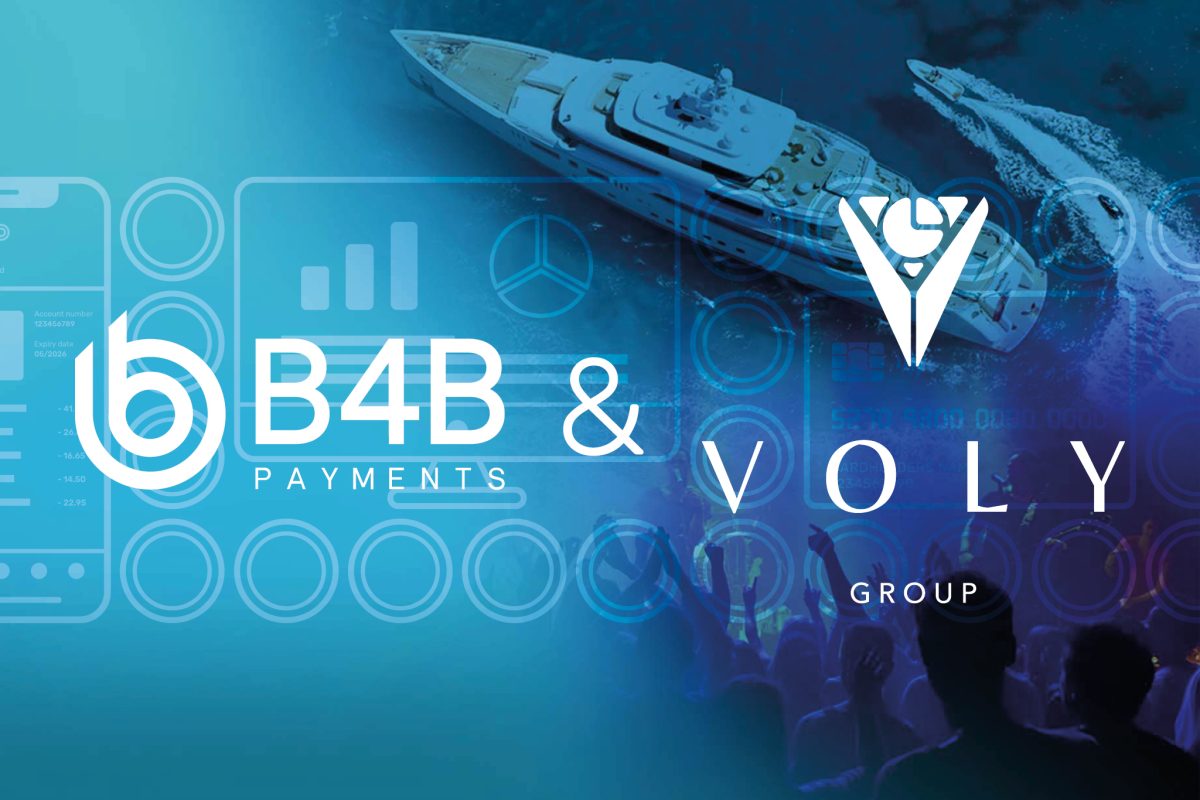 Voly, a Fintech provider for the Yacht and multi-assets industry, works with B4B Payments to provide a 360 financial solution to niche verticals.
About Voly
Voly is an award-winning fintech provider specialising in financial management for the yacht and multi-assets industry. Founded in 2016 and within a relatively short space of time, Voly has become the market-leading treasury financial management organisation used by superyacht owners, yacht management companies and family offices globally.
The situation
Voly provides an all-in-one expense management solution for both the yacht industry and – more recently – the music industry. Using their deep understanding of the necessity to manage expenses, Voly designed a bespoke system to enable superyacht owners and yacht management companies to manage the outgoings. The lessons learnt from this have been transferred to the music industry where management of the music tour finances is incredibly important.
B4B's payment rails and cards fit in seamlessly with Voly's product offering. Each Voly client can make low-cost and easy-to-use payments as well as distribute branded Mastercard prepaid cards on the yachts for in-cruise expenses.
The solution
By leveraging B4B trusted card issuing and payment platform, Voly focuses on developing the advanced features and innovations that make them unique, with the confidence that the basics are taken care of via a robust, established, and secure technology platform.
B4B and Voly have developed their partnership over several years. The two companies together provide a 360 financial solution to niche verticals that have been underserved in the past. Using Voly's core accountancy product and B4B's payments knowledge, the two have built a powerful partnership. Initially, this joint offering was used in the yachting world where tracking expenditure can sometimes be difficult. This has now been extended to Voly's new venture in the music industry for managing artists and music tours where tracking expenditure is also difficult. The partnership has also developed from a card-based solution to a complete payment offering for Voly's international clientele.
The benefits
The partnership between Voly & B4B has been hugely successful due to the deep understanding of each other's business needs. The financial services landscape has changed significantly since we first started working together but both companies are committed to staying at the forefront of our industries. We have worked hard to adapt and evolve our offerings to ensure our clients have the best available solution.
Voly's collaboration with B4B has been a great success. B4B understands our product and the industries in which we provide financial management services. In working with B4B, we have built a relationship that provides a market-leading treasury management solution for the yachting and music space. It was definitely a learning experience for both parties to begin with, but one which has gone from strength to strength over the years and we look forward to continued growth and collaboration with B4B.

Ian Flanagan – Voly Group Founder & CEO
To find out more, contact us today!