B4B Payments are proud to have won the PayTech Award 2022!
B4B has been recognised for its cards used for urgent expenses during the pandemic.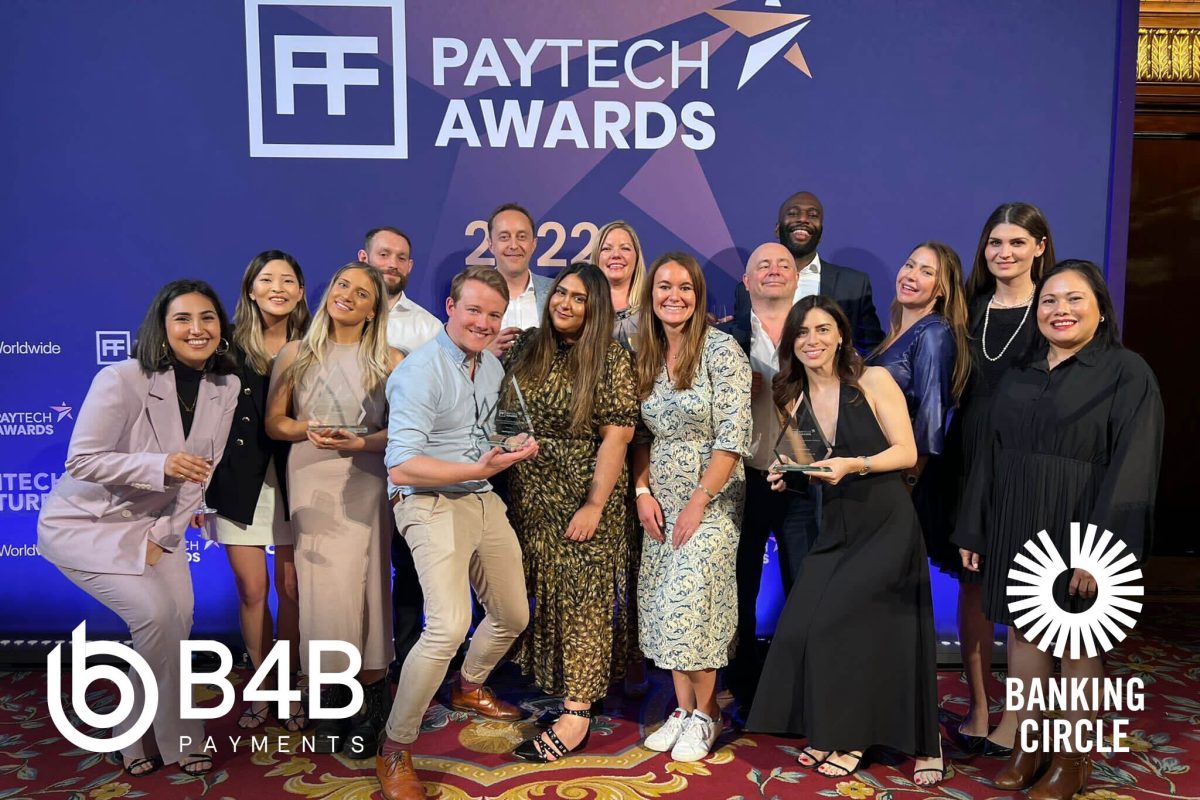 We are thrilled to announce that we have won for 'Best Corporate Payments Initiative' Category.
The results were announced on the 1st of July 2022 at the Merchant Taylor's Hall, attended by the B4B Sales, Marketing and Accounts team and Banking Circle! We have won amongst many reputable finalists including Cal and Custodia, Natwest, National Australia Bank, Monneo and more!
B4B cards have supported charities for urgent expenses during the pandemic. Our corporate virtual expense cards have been one of the key measures put in place to help vulnerable people whom are homeless and at risk. They provide a method for paying for essentials like food, shelter or medical care but also give staff access to a digital management platform where they can track, spend hassle free, whilst being able monitor how much funds have been disbursed monthly and carefully choosing how best to utilize government contracts.