BreadFX Euro Card Launched
The BreadFX card is a convenient alternative to travellers' cheques as you don't need to carry proof of identity.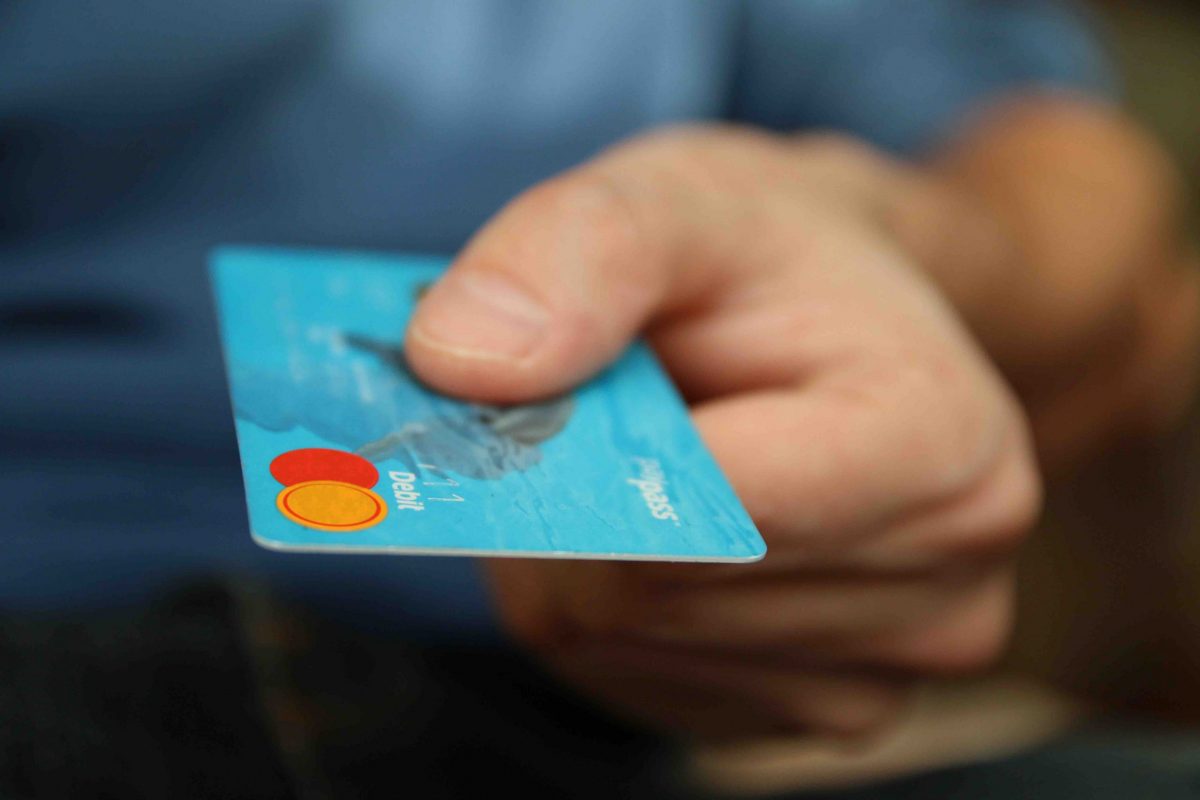 UK holidaymakers in Europe could be wasting up to a £1bn a year when they change their Sterling into Euros, says Paul Swinton, CEO of B4B Payments, a leader in smart and flexible corporate expenditure solutions.
"There are around 42 million trips to Euro zone countries by UK residents each year and they spend some £18bn worth of Euros. In these tough times, people could save themselves a lot of money with a little planning, simply by ordering a prepaid Euro card and loading it with the amount that they want to spend on holiday", explained Paul.
B4B Payments has launched the BreadFX Euro Currency Card to address this issue. It has very competitive exchange rates, no commission to pay, and no fees for normal usage. * "Typically, you could get up to 10 percent more Euros for your pounds than you would at an airport currency exchange shop. If your holiday spending is about £800, it means you could get up to an additional £80 worth of Euros to spend 'for free'," continues Paul.
Once you receive your BreadFX Prepaid Mastercard (link to www.breadfx.com) you can email or text to exchange Sterling from your bank account to Euros on the card. BreadFX publish their daily exchange rates on their website so that you can compare with other ways of obtaining Euros. Paul maintains BreadFX could save the typical holidaymaker between 3 percent and 10 percent of the costs of their Euros, compared to travellers' cheques, or many High Street or airport currency exchanges.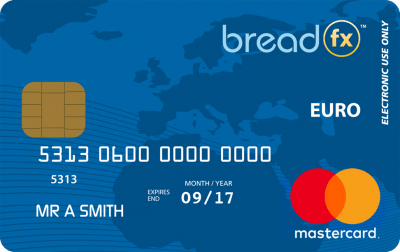 The card is accepted at some 30 million outlets worldwide wherever the Mastercard® Acceptance Mark is displayed. It can also be used to draw cash from an ATM for pocket money. As with many other Mastercard® cards, the cardholder has a unique PIN, so it can be considered a safe alternative to carrying large amounts of cash, or hiding money in a hotel room. However, BreadFX advise that you should keep the card as secure as cash and never disclose the PIN or keep it near your card.
The BreadFX card is also a convenient alternative to travellers' cheques as you don't usually need to have your passport with you as proof of identity. Because you pre-load the card with the amount of Euros you want to spend, you can control your budget but if you want to top up the card, all it takes is an email or text. If you lose your card it can easily be replaced (for just €7.50) or a replacement couriered to you at the cost of the courier service.
So what are the advantages against taking your ordinary UK debit card or credit card on holiday? The exchange rates with the BreadFX card are usually better, so you save money. If using a UK debit or credit card, exchange rates will vary on each transaction and there may be additional charges levied by your bank for using your card abroad, making it difficult to keep an accurate track of your spending.
*No fees for normal usage except €1.50 ATM fee. See website for full terms and conditions.
Notes to Editors:
The BreadFX Prepaid Mastercard® is operated by B4B Payments Ltd. All currency transactions are carried out by Cornhill FX. The card is issued by Wirecard Card Services Ltd.
B4B Payments was formed in 2006 to run, manage and operate prepaid card programmes. The Bread Prepaid Mastercard has become one of the industry leading general spend prepaid card programmes. Using knowledge and experience built up during its operation led to a natural progression to join forces with Cornhill to begin delivering travel money programs via prepaid cards.
Cornhill FX is part of the Cornhill Group and was established to provide a superior service to clients (large and small) requiring assistance with foreign currency conversion. With FSA regulation and servicing 1000's of clients including many FTSE100 companies, Cornhill process a sizeable number of transactions daily that allow them access to the very best exchange rates on the market.Original research for B4B Payments conducted by YouGov (June 2010) as an omnibus survey of a nationally representative sample of 2,000 UK adults aged 18+. Other data sourced from The Office of National Statistics MQ6 Survey on Transport Travel & Tourism and from B4B Payments own research.