Creating innovative and seamless payment experiences
Whether you're building a custom embedded finance solution for your own customers, or creating a FinTech offering B4B are to help.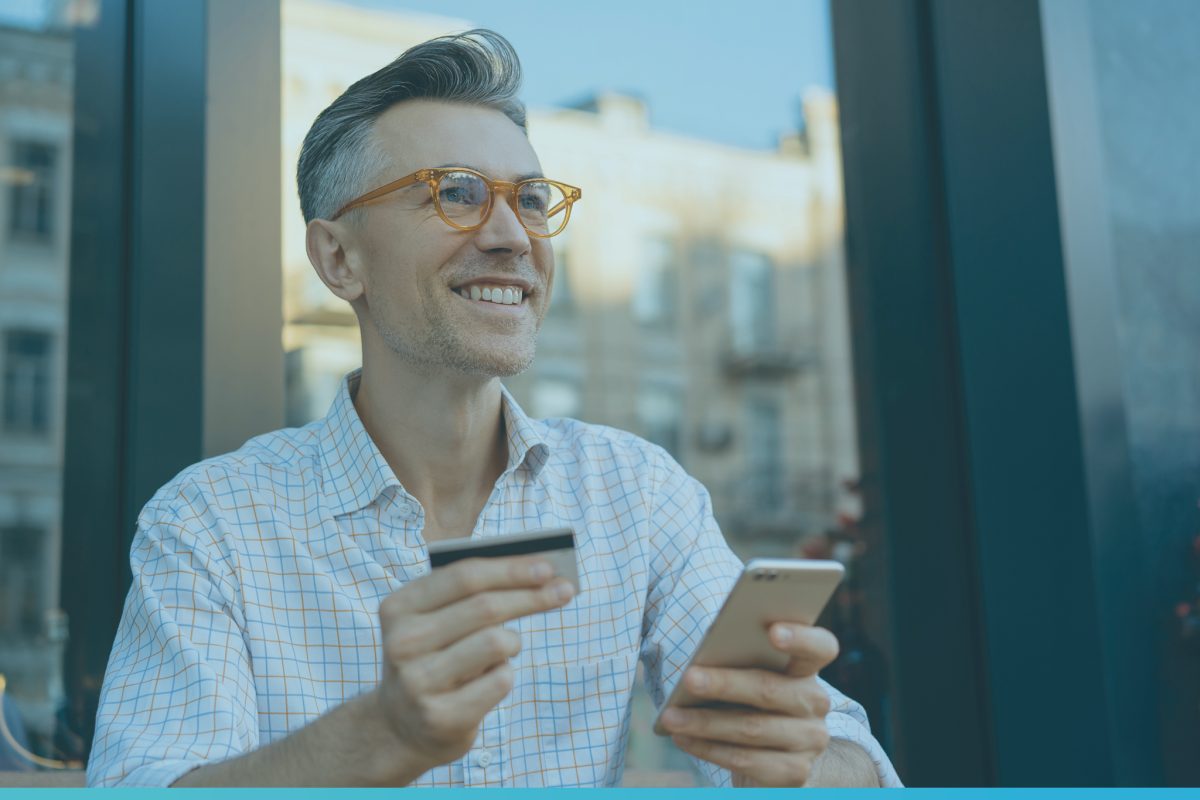 A survey by JP Morgan showed that 90% of respondents believed that payments are integral to the customer experience.
In the same survey, 52% or European executives said that the most important factor for payment experiences was that it was easy to use, quick, and frictionless.
There's obvious logic there – if payments are easy and feel effortless, there's less likelihood that customers will reconsider or give up on their purchases before completing their transaction, increasing conversion rates.
It's easy to talk about how payments should be frictionless, but what does that actually mean? We've set out the main priorities businesses should be focussed on to ensure that their payment processes feel effortless to customers, for the highest possible conversion and customer lifetime value.
Start with user needs
While it's hard not to get excited about the huge range of new payment technology hitting the market every year, it is important to take a step back and take a pragmatic look at what your customers actually need in terms of payment options. Often, simpler experiences are the smoothest ones, and trying to over-engineer your payment options to cover every eventuality might not have the effect on your customer experience you were hoping for.
Think carefully about the journey your customers or clients go through when they work with you, and the experience of making or receiving payments from their perspective. Consider carrying out interviews, focus groups or user testing to figure out where the biggest sticking points are, and use this insight to improve your processes.
Not only can understanding your users help you tailor simple things like the payment providers you offer, it could help spark ideas for more innovative offerings. For example, Swedish FinTech startup Juni created a system designed specifically to support ecommerce businesses after their own experiences juggling card payments across multiple online advertising platforms.
Integrate for seamless experiences
Delivering seamless payment experiences for users can help to maximise conversion, reducing the risk of failures when customers are redirected to third party sites, and reducing the friction and visual jolt of being shifted somewhere else.
Integrating payment features directly into your website, using an API to connect to a payment provider rather than pushing your users to their own website to complete payment, requires a greater level of tech investment than simply redirecting to a third party, but the resulting increase in conversion rate could more than pay for the up-front cost.
Integrated payments don't have to be online-only, either. Accelerated by COVID low-contact policies, businesses like restaurants are also seeing the benefit of innovative payment options, such as QR codes on bills which allow customers to individually pay their share on their phones via Google or Apple Pay, giving real-time notification to the restaurant that the bill has been settled and getting customers on their way faster without having to wait for a card machine to be brought to the table.
Focus on accessibility
Accessibility is a key priority for designing seamless payment experiences. Good accessibility doesn't just make your payments process easier for those with disabilities – it improves the experience for everybody. High-profile organisations like Gov.UK have invested in making their payment systems more accessible, while payment providers like Paypal have built a reputation for thought leadership around accessibility.
From basic accessibility features like ensuring your payment system is easy to use with screen readers to accommodations for those with cognitive disabilities like dyslexia or dyscalculia, there are lots of factors to consider, and it could be worth getting specialist advice on ways to make your platform more accessible. However, at a base level, things like using image alt text, clearly describing any video or audio content, and ensuring that your payment screens are clearly laid out and display well on both desktop and mobile can help make your system more accessible for all your customers.
Prioritise security and compliance
It's worth emphasising that while consumers value seamless experiences, they're no less focussed on data security, and the safety of their payment details remains a concern. 51% of respondents to a Paysafe survey in late 2020 said that they'd use any type of security measure if it meant their purchase was secure.
With this in mind, it's important not to compromise security in the name of innovation. While Open Banking and other embedded finance technologies are increasing the security of online payments, payment providers and retailers alike have a responsibility to keep customers safe.
If you're building a more innovative or advanced payment feature, chances are you'll be taking on some form of compliance responsibility, and this can mean lengthy and costly license applications. Instead of going it alone, consider whether partnering with a BIN sponsor like B4B Payments could help you get your offering to market quicker. Working with a BIN sponsor means you can launch your offering leveraging your sponsor's own licenses and authorisations, and that they'll also shoulder much of the responsibility for ensuring security and regulatory compliance, from providing pre-built policies to supporting with fraud monitoring and detection.
Deliver a seamless payment proposition with B4B Payments
Whether you're building a custom embedded finance solution for your own customers, or creating a FinTech offering to serve a wider audience, B4B Payments is here to help, with expert support and 15 years' experience in FinTech innovation. To find out about how our end-to-end payment solutions or our next-generation BIN Sponsorship 2.0 offering could help you revolutionise your payments, get in touch today.