Do I need a VIBAN? A guide to international payments for businesses
A new wave of digital banking services is making it easier and more cost-effective to do business globally.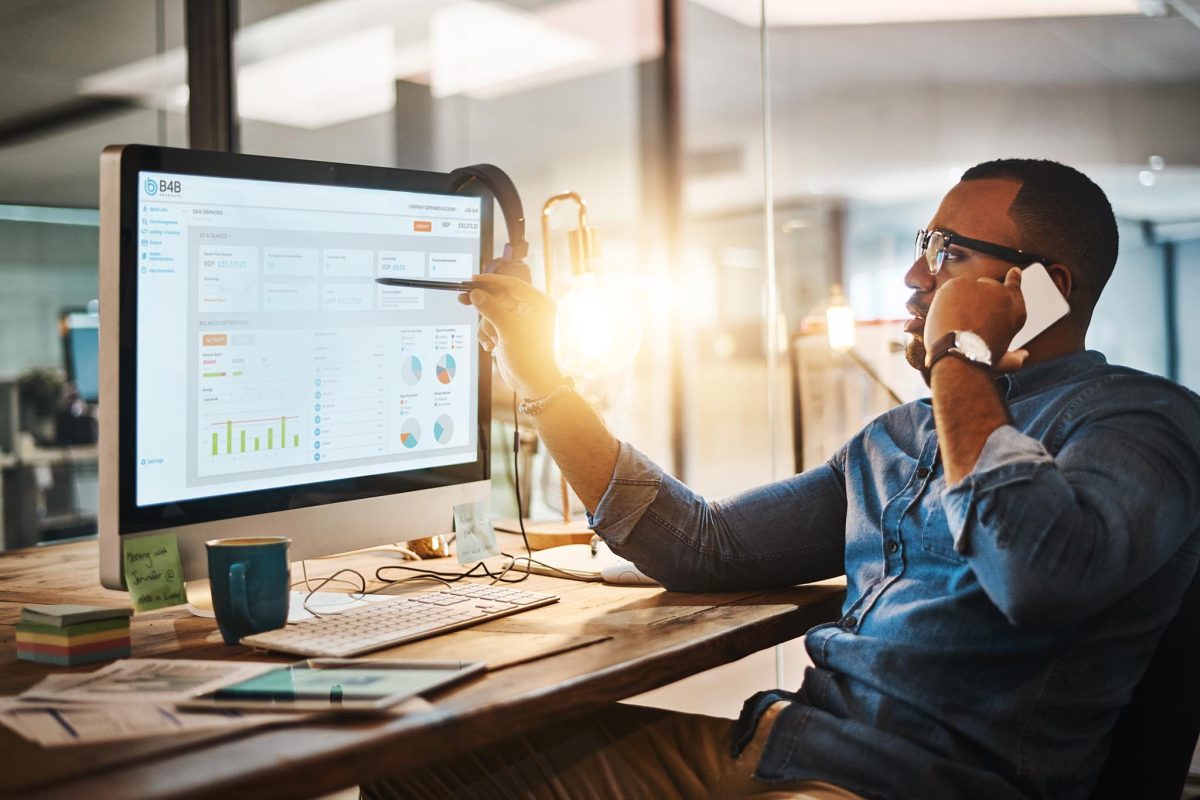 Cross-border trade is booming, and a growing number of businesses are looking outside their own borders as part of their post-pandemic recovery strategies.
72% of SME's have made a strategic decision to look for new opportunities in new markets, and 43% say they now do more business overseas as a result of the pandemic.
While many are seeing success, cross-border payments remain a sticking point for many businesses. Nearly half of small businesses surveyed said that high fees and poor exchange rates were a problem.
If you're expanding your business internationally, the bank account you use could have a real impact on your bottom line. While traditional high street banks often charge a premium for cross-border payments, a new wave of digital banking services is making it easier and more cost-effective to do business globally.
If you're increasing the number of international payments you're making, a specialist payment account with the ability to issue VIBAN accounts could bring a range of benefits and make doing business oversees easier, faster and cheaper.
What is a VIBAN?
An IBAN, or International Bank Account Number, is a system of identifying bank accounts internationally to make cross-border payments easier and reduce the risk of errors.
A virtual IBAN, or VIBAN, looks and acts exactly the same as an IBAN, with the exception that instead of representing a single physical account, a VIBAN is 'mapped' to another account with its own unique IBAN. This means you can create multiple VIBANs which all 'map' to the same central bank account, and that offers a ton of potential benefits to businesses.
Easily grow your international presence
Building an international presence for your business can bring a host of challenges relating to payments. With traditional bank accounts, you're usually only able to operate in a single currency, and international payments, while possible, often come with extra fees attached. This means that many businesses end up operating multiple accounts with multiple banks to cover the countries in which they operate.
B4B's VIBAN accounts are multi-currency, and can receive payments in 25 different currencies as standard. This means you can receive international payments and automatically convert them to your local currency before they hit your central bank account. This means no hassle juggling multiple accounts, and a smoother reconciliation process for international payments.
Make faster international payments
High street banks often aren't set up to manage high volumes of international payments, so if your business is expanding globally, you might need a more specialised option.
B4B's VIBAN payment accounts are specifically designed to handle high volumes of local or international payments. You can send outbound payments in over 25 currencies via banking rails using schemes like Faster Payments, SWIFT, CHAPS, SEPA or ACH in the USA.
Because our accounts are designed to handle high volume, you'll achieve faster settlement times than with many high street banks.
Save on payment and FX fees
If you send or receive foreign currency payments into a normal bank account, you'll often attract high fees for making payments via banking rails like CHAPS, as well as for currency conversion on payments received in foreign currencies.
B4B's VIBAN accounts can receive payments in 25 different currencies, with up-to-date exchange rates and no hidden fees. This means you'll be able to convert funds received to a VIBAN into your local currency at as close to market rates as possible, adding up to huge savings over time.
Make reconciliation easier
With a single bank account, it can be difficult to unpick exactly what area of the business different payments relate to, and you'll be heavily reliant on the payment reference attached to a specific transaction. If your customer types their reference wrong, it can be time-consuming and difficult to track the payment down.
With multiple VIBANs all feeding into a single account, you can give a client their own unique bank details with which to pay you, so there's no need for a reference number. This means you can track the sources of payments much more effectively, easily segregate different types of payments for faster reconciliation.
Keeping payments organised using VIBANs can also help to increase transparency around where different sources of funds have come from, reducing AML and KYC risk .
Issue international accounts to your customers
The ability to create multiple VIBAN accounts isn't just useful for managing your business's own payments. If you're a payments business, you can also use VIBANs to issue bank accounts to your customers.
Issuing your own VIBANs to clients is a fast, simple way of offering payment accounts as part of your service offering, with quick account setup and a great customer experience. Better still, VIBAN accounts will be in your client's own name, not your business's, so there's no confusion for customers making payments to these accounts.
Make international payments easy with B4B Payments
If you're growing your business, B4B Payments could help you save money and time. To find out more about how you could streamline your high volume international and local payments using a B4B Payments account and VIBAN virtual account numbers, get in touch today.