How reloadables are driving better CX and loyalty
Reloadable cards can help encouraging repeat purchase from customers and also provide insights into their behaviour to improve customer experience.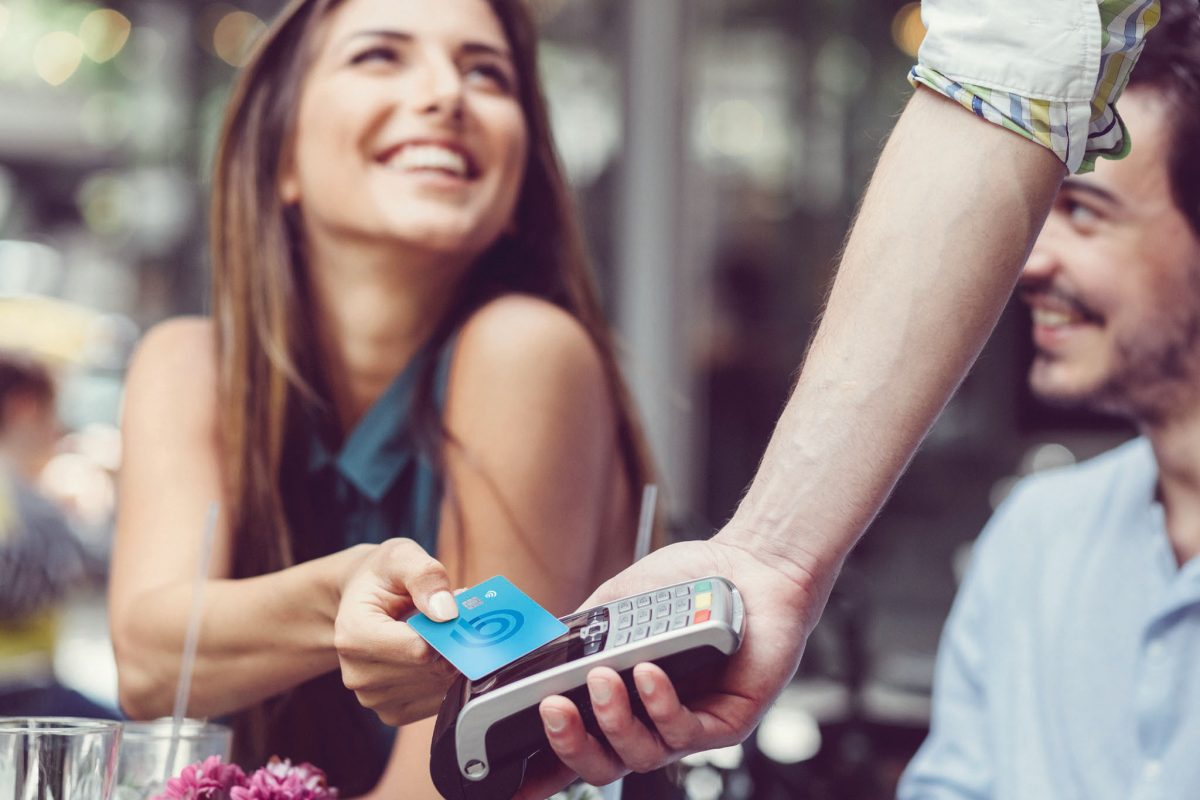 Portrait of happy young attractive smiling woman scientist with protective eyeglasses in the scientific chemical laboratory
One of the benefits of prepaid cards is that they don't have to be a single-use item – they can be reloaded again and again.
While many incentives are one-off's, there's value to be had from using a prepaid card to build a longer-term relationship with your customers, driving an improved customer experience and building loyalty and engagement with your brand.
So how can reloadable pre-paid cards drive better customer experience and loyalty?
Guarantee Faster Payouts
For businesses who regularly pay out gaming winnings, commission or expenses, chasing payments can be an unnecessary hassle. And for customers who are waiting to receive payments from a business, waiting can be stressful and affect their opinion of a company, even if the payment delay isn't their fault.
Whether your business is paying out insurance settlements, gaming winnings, referral commissions, or anything else, a pre-paid card can take the stress and uncertainty out of payouts. Because the payments are instant, there's no waiting for bank transfers to clear, and customers can even receive an SMS notification when their payment has been made.
Drive Repeat Customers
For companies who pay out gaming winnings, commission or other regular loyalty payments, a reloadable pre-paid card can be an efficient way of not only getting customers their funds faster, but of maximising repeat business, too.
Funds loaded onto a prepaid card are automatically "ring-fenced" from a customer's main bank account, and are therefore less likely to be used on general expenses.
If winnings or loyalty earnings are stored on a separate, branded card, there's a much greater chance they'll be used to play again or to purchase a "treat" that's over and above that customer's usual spending habits.
Build your Brand
As well as the function of a card, simply having a branded pre-paid card in a customer's wallet can act as incentive and reminder enough. Having a branded card is a nice, easily recognisable reminder for the customer of your brand.
As well as that though, business today is becoming more and more values-driven – we see customers making decisions on where they spend their money based on ethics, and a pre-paid card is an opportunity to harness this.
For example, offering your customers eco-friendly cards will demonstrate commitments to the environment. You could even partner with charities and offer a donation for every £1 spent on the prepaid card, giving your customers choice in how their spending can have a social impact.
The knowledge that their spending is bringing a benefit to a cause that they identify with can create an all-round better experience for the customer and encourage them to keep coming back.
Keep customers engaged
While a one-off incentive campaign can drive brand awareness and engagement in the short term, some of the most successful customer loyalty campaigns run over the long term – Boots' Advantage Card scheme and Tesco's Clubcard have both been around since the 1990's, meaning some customers will have grown up with the brand as a constant presence in their wallet.
Reloadable cards make it easy to offer similar long-term loyalty schemes – offering cash back for a certain level of spend is a tried-and-tested method of keeping your customers coming back for more. Reloadable prepaid cards can be set to closed-loop, meaning a customer's earnings can only be spent in your stores.
And with no loading fees on prepaid cards, making small payments is cost-effective, meaning customers can get their loyalty credits or winnings in smaller, more regular increments, keeping engagement levels high.
Gather customer insights
One of the key reasons major brands like Tesco and Boots invest so much in their loyalty schemes is that, as well as driving repeat purchase, their cards provide crucial data and insights into their customers' shopping behaviours.
B4B's prepaid cards allow you to view transaction data and understand your customers' purchase patterns, providing vital insights to feed into your customer experience strategy.
Reloadable prepaid cards can help you build a long-term relationship with your customers, not only by encouraging loyalty and repeat purchase but by providing insights into their behaviour to improve your overall customer experience.
To find out how we can help you with your own prepaid card loyalty scheme, get in touch with B4B Payments today.