How to incentivise charity volunteers with prepaid cards
Reward your volunteers with a prepaid 'thank you card' as a great way to show how much you appreciate and value them.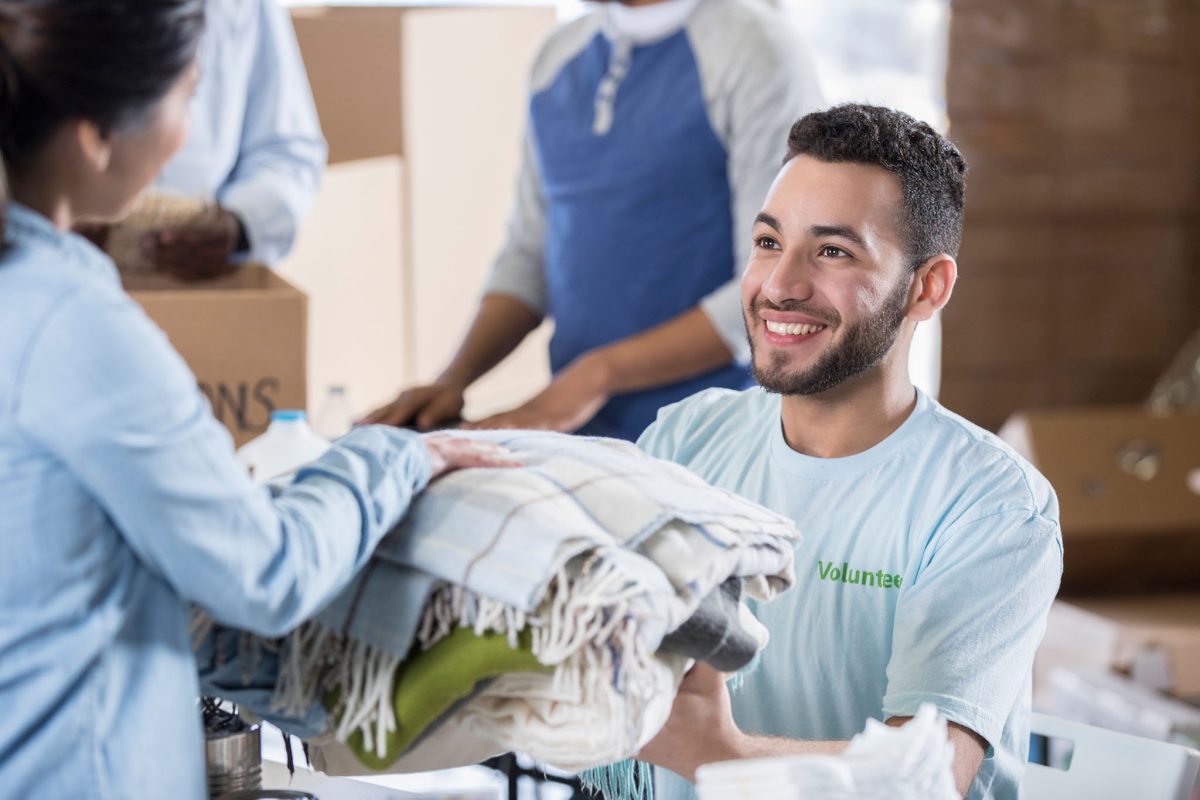 In 2020/21, around 28 million people In 2020/21, volunteered in England, 19 million of whom volunteered at least once a month.
Volunteers can take many forms, from on the ground support working directly with beneficiaries, through back-office, front-of-house, creative media, 10k runs, to corporate relationships and ambassadorial roles. And let's not forget trustees!
In 2020, there were around 163,000 voluntary organisations in the UK, most of whom relied on volunteers. But, with so many people volunteering their time and skills for so many different reasons, and with volunteers playing such a vital role for charities in the UK, how can we keep them coming back?
Give rewards
Many charities rely heavily on volunteers because funding in the sector can be, at times, tricky to come by and even trickier to sustain. With charity employees often taking on multiple roles and spinning multiple plates at once, volunteers are a great way of easing the burden on the team and reducing staff costs, meaning more money can go towards the charitable purpose of the organisation.
However, while volunteers are essential, they are just that – volunteers – so it's important to still find ways of showing appreciation even when they're not being paid. Reward schemes can be a great way of doing that.
Offering prepaid 'thank you' cards to volunteers, either for one-off jobs or on a milestone basis, are a great way of showing them just how much you value them. They're not in it for the money but a token of thanks goes a long way to showing that their time and skills are appreciated and will make them all the happier to volunteer again and again.
On top of that, a branded card in a volunteer's wallet will keep your charity and your cause at the forefront of their minds, meaning they'll be more inclined to offer support again in the future.
Form partnerships
All charities know the importance of corporate partnerships as a way of bringing in a diverse, unrestricted income stream but there are many different forms that these partnerships can take.
Developing relationships with local businesses can bring great opportunities to your charity – and it can go a long way in not only incentivising your existing volunteers, but bringing in new ones too.
Corporate businesses are often crying out for opportunities for their staff to volunteer as part of their corporate social responsibility strategies, so creating a package to help them hit their volunteering quotas can be very well received.
Consider team challenges for different departments. Which team can raise the most in a bucket collection, bag pack or 10k run? Which team can deliver the most exciting youth work activity? Incentivise them with a prepaid card to spend on a team meal out and watch them come back to volunteer again.
You could also consider partnerships with local retailers to gain discounts for your staff and volunteers. When paying with a branded prepaid card, staff can gain exclusive discounts and retailers can benefit from increased custom so it's a win-win all round.
Make it easy
Another key consideration in incentivising volunteers making sure that they're able to offer their time, skills and services in a straightforward way. Volunteers don't typically get anything in return so, if they think it's a hassle, they're not likely to come back again.
There are lots of ways you can make their time with you easy, from seamless sign up and induction processes to effective line management and a solid feedback loop. And finance is just as important.
Offering volunteers a branded prepaid expenses card to cover lunch and travel is a great way of not only making sure that they don't have to spend any of their own money or go through a lengthy expense claim form for an afternoon's work, but it's also a great way of empowering them, making their volunteering experience smooth, and showing them that their needs have been considered too.
Volunteers are an absolutely vital part of many charities in the UK, offering their time, skills and expertise with no expectation of anything in return, other than the knowledge that they've done a good thing and gained some experience along the way. With such kind-hearted and wonderful people keeping the charity sector ticking over, making sure that they know they're fully appreciated is of the utmost importance!
To find out how we can support you in incentivising your volunteers, contact B4B Payments today.