We've made the PayTech Awards Finalist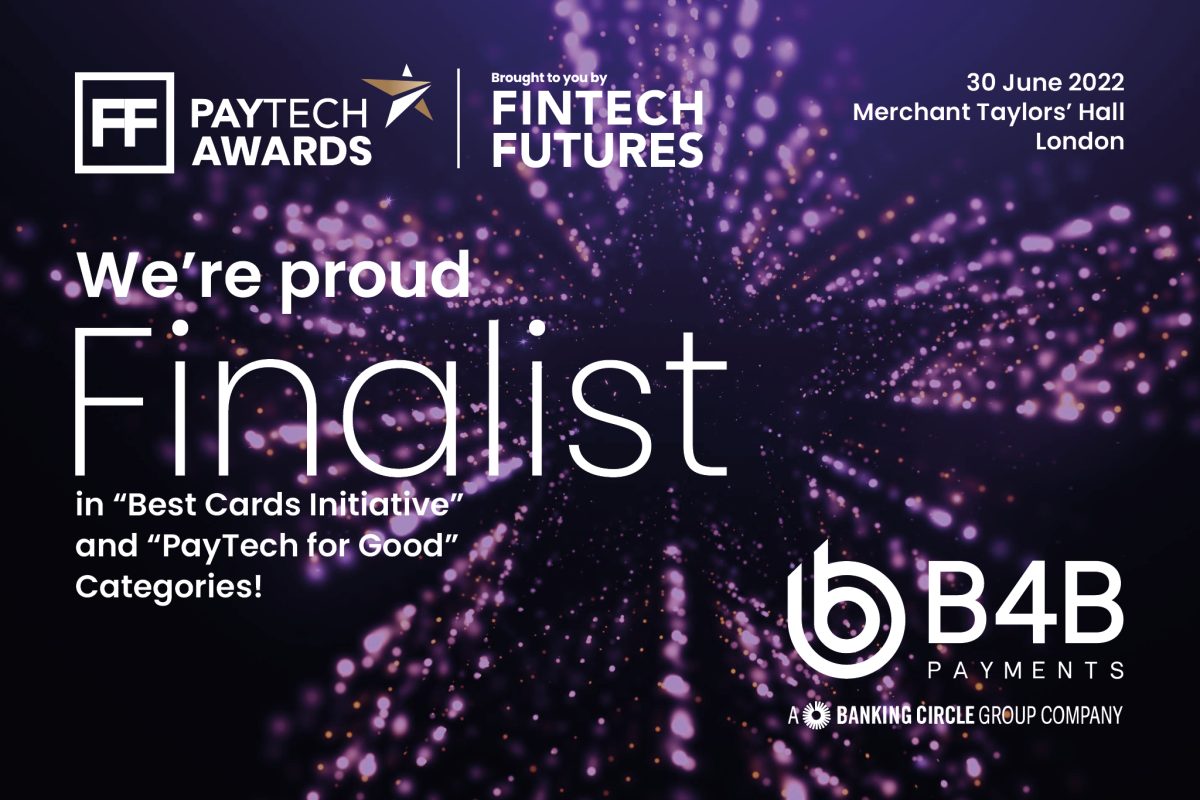 At B4B Payments, we are delighted to be the finalists in two categories at the PayTech Awards 2023. The recognition acknowledges our efforts and is a testament to our team's dedication to revolutionising the payment experience. The two categories in which we have made it to the finals are "Best Cards Initiative" and "PayTech for Good." Above all, we have always aimed to impact society positively, and we are proud that our work is gaining recognition.
Best Cards Initiative – B4B Payments provides support with prepaid Higher Education Travel Cards.
Being a finalist in the "Best Cards Initiative" category is another milestone in our journey. Our aim has always been to provide our clients with the best solutions and services that improve the payment experience. Therefore, we are proud that our Prepaid Card Solutions is making a difference in Higher Education, helping staff & students travel safely and efficiently. Besides, we help universities manage their funds, allowing easy access to expenses, and giving organisations, like Next Steps South West and Plymouth University, having better control over their finances.
PayTech for Good – B4B Payments – No one left behind
As a company, we are responsible for giving back to society and positively impacting it. We have partnered with Migrant Help & Thames Reach and collaborated to provide access for struggling people. In short, we commit ourselves to innovating our PayTech services to help those in need and make a real difference in their lives. Receiving the "PayTech for Good" distinction is a great honour, and we will continue to put our best efforts into positively impacting society.
We are immensely honoured to have been recognised by PayTech Awards 2023. We will continue to innovate and invest in cutting-edge technologies to provide the most efficient, reliable, and secure payment methods.
We are thrilled to be shortlisted as a finalist fo

We are delighted to be shortlisted as a finalist f

We are thrilled to announce that we have won for '