How our contactless prepaid cards can benefit the travel industry
B4B cards can help travel companies deliver an elevated experience to their customers and make their return to travel extra special.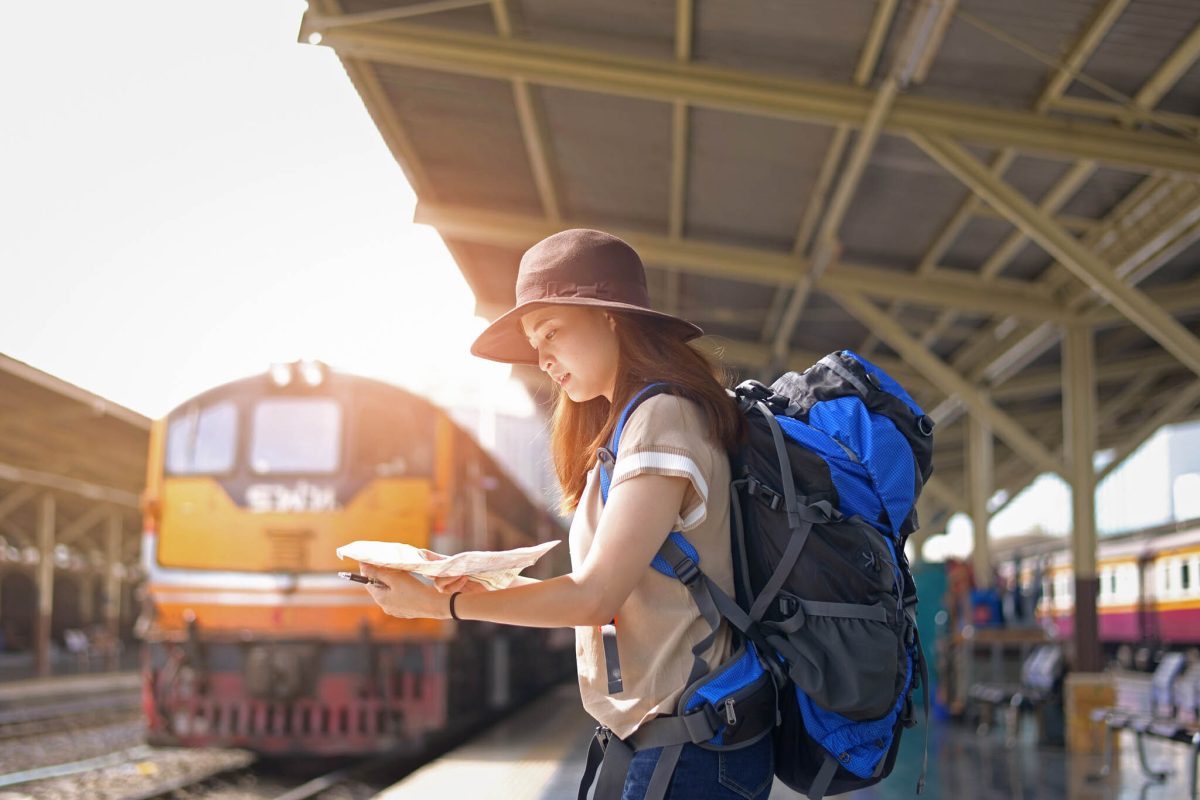 The travel industry was particularly hard-hit by the COVID-19 pandemic, but the future looks brighter. Industry bodies expect to see a boom in travel as people make up for years spent at home due to the COVID-19 pandemic.
As travellers return to the road or the skies, there are signs that they're prepared to spend more to make their next trip special – 80% of US travellers aged 18-34 are planning to "go big" on their next trip, and boomers expect to spend at least $4000 on travel in the next 12 months.
With consumers champing at the bit to jet off, travel and tour operators are in an ideal place to capitalise on the situation, offering new and innovative ways for their guests to make their trip extra special.
Prepaid cards have a long history of use in the travel industry – foreign exchange providers have offered prepaid currency cards for many years, giving travellers a convenient, secure alternative to carrying large amounts of foreign currency when they travel. In 2022, there are tons of ways prepaid cards can be used to elevate your customers' travel experience and increase their lifetime value.
Post-COVID recovery
While many holidaymakers can't wait to get away without the stress of masks and restrictions, others remain cautious. Data from booking.com suggests that nearly half of all travellers opted to avoid public transport while travelling in 2021, and 79% of global travellers will take more precautions due to COVID.
With consumers looking to travel companies to support them to stay safe while travelling, contactless prepaid cards could be a useful way of reducing potential transmission points and help customers feel more confident bouncing back from the pandemic.
Cruise onboard spend
Prepaid cards are the perfect choice for cruise onboard spend, allowing your guests to purchase everything from spa treatments and souvenirs to onshore excursions. Prepaid cards are particularly useful for cruise passengers as they can be used in multiple currencies, making it easy to make purchases onshore as well as on board.
A branded card makes it easy for guests to manage their onboard funds, as well as offering an easy method for applying any incentive or reward payments they may have earned.
Best of all, funds loaded onto a branded card can be saved for a future trip, encouraging repeat travel and increasing customer lifetime value. Payment cards could even be used to incentivise customers when they're not travelling – for example, by offering discounts at select partner retailers.
Tour groups
Security is a high priority for many guided tour groups. Organised tours are highly visible and can easily become a target for pickpockets and thieves, leading many tour operators to set requirements that guests wear travel belts or take other security precautions to keep their belongings safe.
Branded prepaid cards could help you offer another level of security to your guests. By requesting that funds are stored on your company's prepaid cards, you can easily freeze lost or stolen cards to avoid funds being lost, and can quickly transfer your guest's funds onto a new card instead. This means that if the worst happens, you're able to respond quickly and get your tour back on track – saving your guests the hassle of having to call their own banks to freeze cards, or arrange alternative payment methods in the interim.
Tour guide expenses
Prepaid cards aren't just useful for your guests. They're also perfect for employees like travel representatives or tour guides.
Prepaid company expense cards can make it easy for your representatives to manage expenses, both for themselves and on behalf of the groups they're working with. With the option to set automatic top-ups to a preset limit, your guides will always have access to the funds they need to deliver amazing experiences for your guests, and with easy photo upload of receipts and automatic integration with your accounting system, reporting is a breeze too.
Delay subsistence funds
Every travel organisation occasionally runs into problems with delays or cancellations. While these are unavoidable, the way your brand supports customers can have a significant effect on their experience with you, and on the effect of disruption on your reputation.
While many travel operators provide vouchers to delayed or stranded guests, prepaid cards could be a more user-friendly and modern option. While vouchers are only accepted by specific outlets, a prepaid MasterCard or Visa can be used in millions of locations worldwide, giving your guests more choice and a better customer experience. Prepaid cards can also be topped up instantly, allowing your customers to cover the cost of pre-approved expenses like taxis or hotels without needing to front the funds from their own money and claim back later.
Trust B4B to elevate your guest experience
Prepaid contactless cards from B4B can help travel companies deliver an elevated customer experience to their customers, and help make their return to travel extra special. To find out more about how we can help, book a demo today.