Fintech start-up leverages B4B's issuing solution
B4B Payments' new bin sponsorship service is designed to provide an easier path to market for innovative fintech firms like Juni.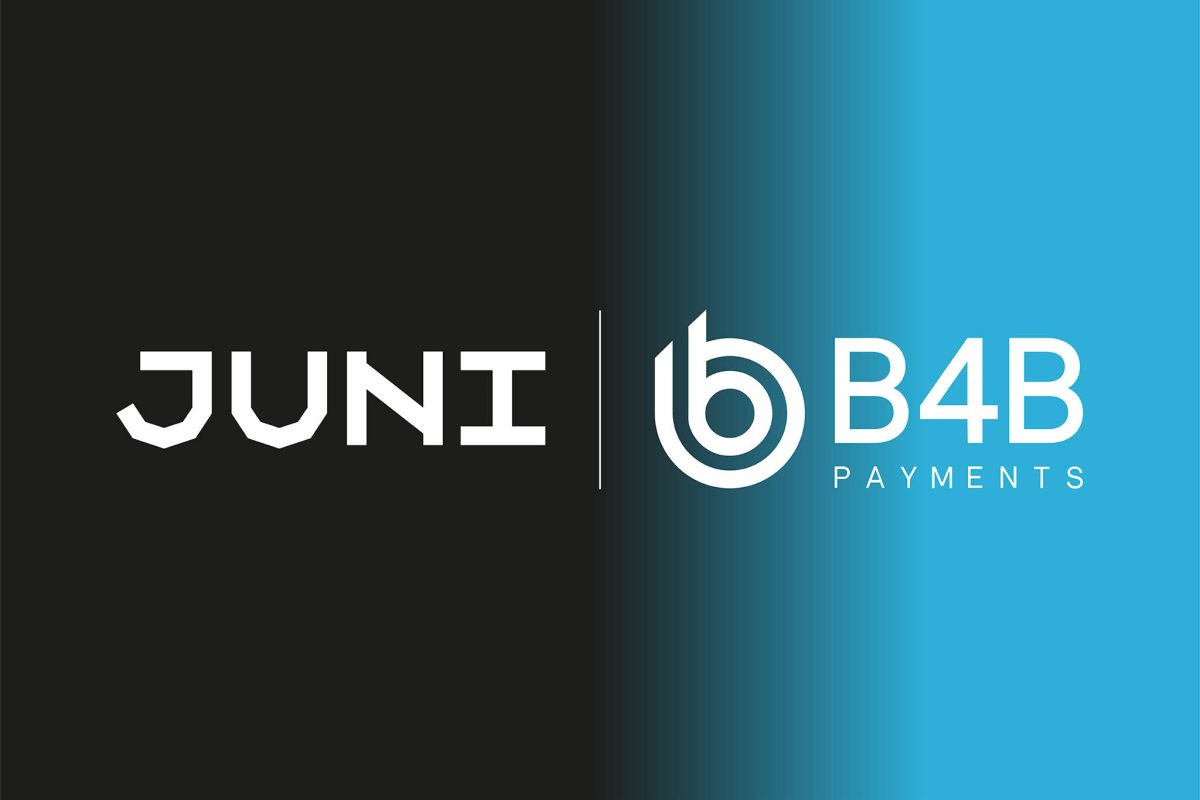 LONDON, England, 10th May 2022: B4B Payments, a leading global payments provider, is pleased to announce an exciting new partnership. Swedish fintech start-up Juni has chosen UK payment solutions provider B4B Payments to deliver their innovative financial services offering for ecommerce companies, this is delivered as part of a new service by B4B, designed to help fintech start-ups scale their offerings more rapidly.
Gothenburg-based Juni was listed as 2021's fastest-growing fintech startup in Europe, raising $76M in Series A funding and has recently come out of beta with its all-in-one financial management platform. With a goal of eliminating common challenges faced by ecommerce businesses, Juni has leveraged B4B Payments' BIN sponsorship 2.0 service to power their prepaid card proposition, with the aim of making it easy for businesses to keep track of their finances across multiple platforms.
"We're delighted to be supporting Juni to bring the Juni prepaid Mastercard to market, and to see our payment solutions leveraged in such an innovative way to empower ecommerce and digital marketing entrepreneurs. As an established fintech firm ourselves, we're excited to be part of Juni's success, and we look forward to working closely with them to achieve their ambitious roadmap."

Paul Swinton, CEO of B4B Payments
"We're really excited about our partnership with B4B and their support in building our infrastructure. It will enable us to scale Juni and continue our fast-paced growth while, most importantly, give our customers more value when using our platform. Through B4B, we've recently launched our new USD accounts and Mastercard cards, and we're looking forward to launching additional currencies and features in the coming months."

Samir El-Sabini, Co-founder and CEO of Juni
B4B Payments' issuing solution is designed to provide an easier path to market for innovative fintech firms like Juni by removing many of the complexities of regulatory compliance. While Juni is not currently a financially regulated entity, B4B Payments enable them to offer fully secure and compliant card issuing and payment services integrated seamlessly into their platform without first needing to jump the hurdles of gaining regulated status.
Juni has selected B4B Payments to support the launch of their virtual Mastercard prepaid card. With the option to make payments in multiple currencies, process FX transactions with a 0.25% capped fee, earn 1% cashback on ad spend, and access data from multiple ad accounts in a single dashboard the Juni Card empowers ecommerce businesses to gather data insights, make better decisions, and scale their activities more effectively than ever before.
B4B Payments' next-gen solutions are designed to scale flexibly over time to support fintech companies from their earliest days as a start-up through to becoming a fully licensed entity in their own right. By offering not only access to the required licenses, but a raft of resources and expert support, B4B Payments aim to support a new wave of fintech companies on the path to success.