Streamlining processes for commercial drivers
With fuel costs soaring, there's never been a better time to take control of your expense and payment management.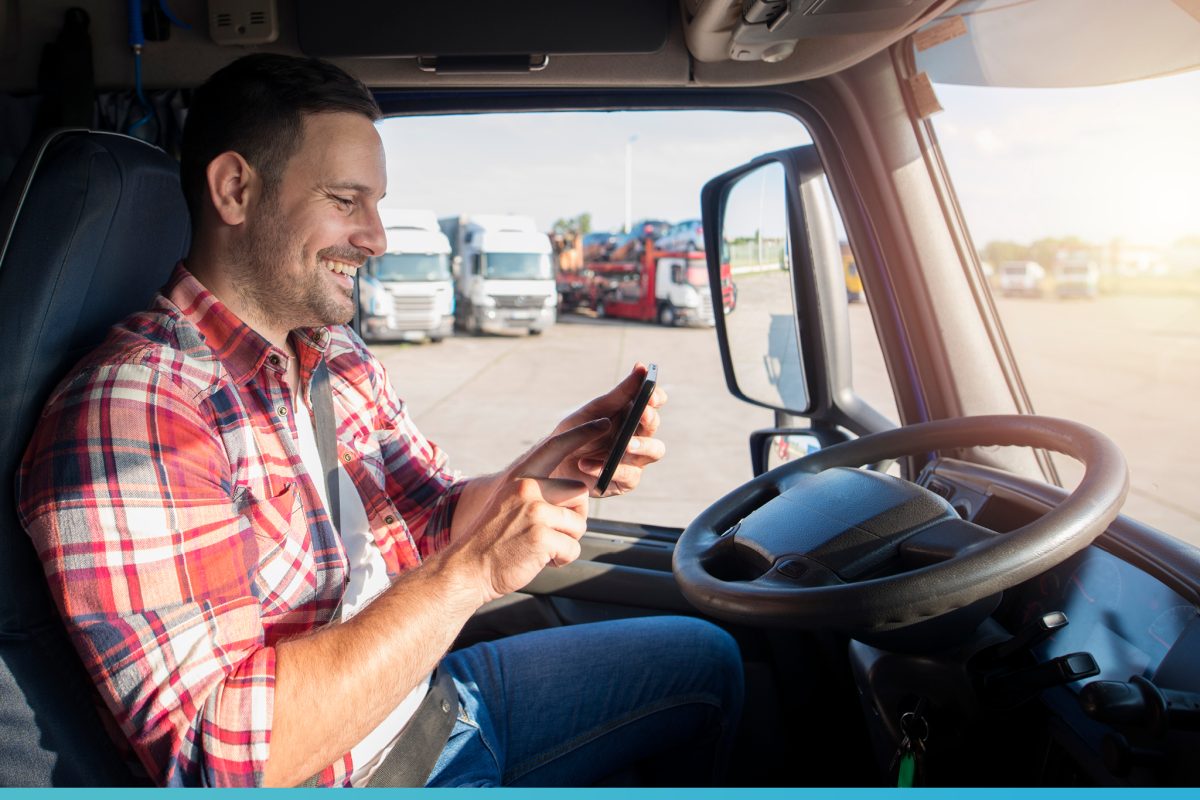 The world is currently suffering from an unprecedented shortage in commercial drivers.
There's currently a lack of drivers in all regions except Eurasia, and the problem is set to grow further through 2023. While steps are being taken to encourage more people to train as HGV drivers, the problem is likely to continue for the foreseeable future, making it more important than ever to streamline transport and logistics operations and avoid wasting limited resource.
Professional drivers have a lot on their plates, from managing paperwork and delivery notes to maintaining vehicle checklists and tachographs. Making their job as easy as possible means they're able to focus on the vital aspects of getting the job done.
Streamline expense management
For drivers managing higher-than-usual workloads as a result of staff shortages, it's unsurprising that compromises might have to be made to get the job done – and collecting receipts to submit expense claims is unlikely to be top priority, no matter how important it is to your accounts team.
By shifting expenses onto a B4B prepaid card system, you can make this job as easy as possible for your drivers. Having a specific card for company expenses will also make it easier for your drivers to separate their personal spending from business expenses, removing the need to fill in lengthy expense claim forms, and saving them from having to pay the costs up front and claim back later. Better still, with a cardholder app that allows them to photograph receipts and instantly upload them to you, you'll save time chasing VAT receipts!
Put fuel and expense payments in one place
While many companies operating larger fleets use fuel cards, prepaid cards have some advantages which makes them worth considering as an alternative. Prepaid cards offer a single solution for both fuel and other expenses, like accommodation and subsistence, reducing the need for your drivers to juggle different systems and meaning you can view all your expense data in a single easy-to-use platform.
Prepaid cards also work on a debit basis rather than a credit basis – so you'll load each card with the necessary funds, and won't risk unexpected surprises if spend runs higher than you'd anticipated. If your drivers need more funds, it's easy to instantly top them up, or to set an automatic top-up level that they'll return to each day.
Make payments easy for delivery drivers
If you're employing more casual delivery drivers, prepaid cards can be a great method of payment. Prepaid cards take the hassle out of managing payroll systems, with no need to collect bank details – your drivers can receive their wages in a convenient physical or virtual prepaid card they can then withdraw as cash or spend in millions of locations worldwide.
Prepaid cards as a payment system for casual workers also means you can increase the frequency of payments if desired, for example paying your team daily rather than fortnightly or monthly. This can help keep your team engaged, and give them more control over their finances, increasing retention and engagement.
Deliver rewards and incentives
With a shortage of drivers, it's important to keep your team as engaged and happy as possible to minimise staff turnover and maximise productivity and performance. Reward programs can be a great way of showing appreciation for your team's hard work, as well as incentivising them for good performance.
A driver incentive program based on prepaid cards can offer your fleet drivers rewards they can use on whatever they like, so there's no risk of your reward not hitting the mark, or of risking offending people by giving a gift that doesn't fit their personal or religious preferences.
Prepaid cards are also reusable, so you can continue to reward your drivers for staying up to date with training, driving safely and achieving their KPI's, or for minimising their mileage.
Take control of your fleet expenses with B4B Payments
With fuel costs soaring, there's never been a better time to take control of your expense and payment management. By implementing a comprehensive expense management system based on prepaid cards, you can keep control of your costs, easily manage receipts, and instantly track spend.
Find out more by visiting our dedicated page or alternatively completing our form HERE. We believe we can help you save time and money on fleet expenses, so get in touch!