The digitisation of arenas and sports events
How are contactless payments changing sports? Increased sales and safety top the list. We also explore how cashless, prepaid payments can benefit organisations.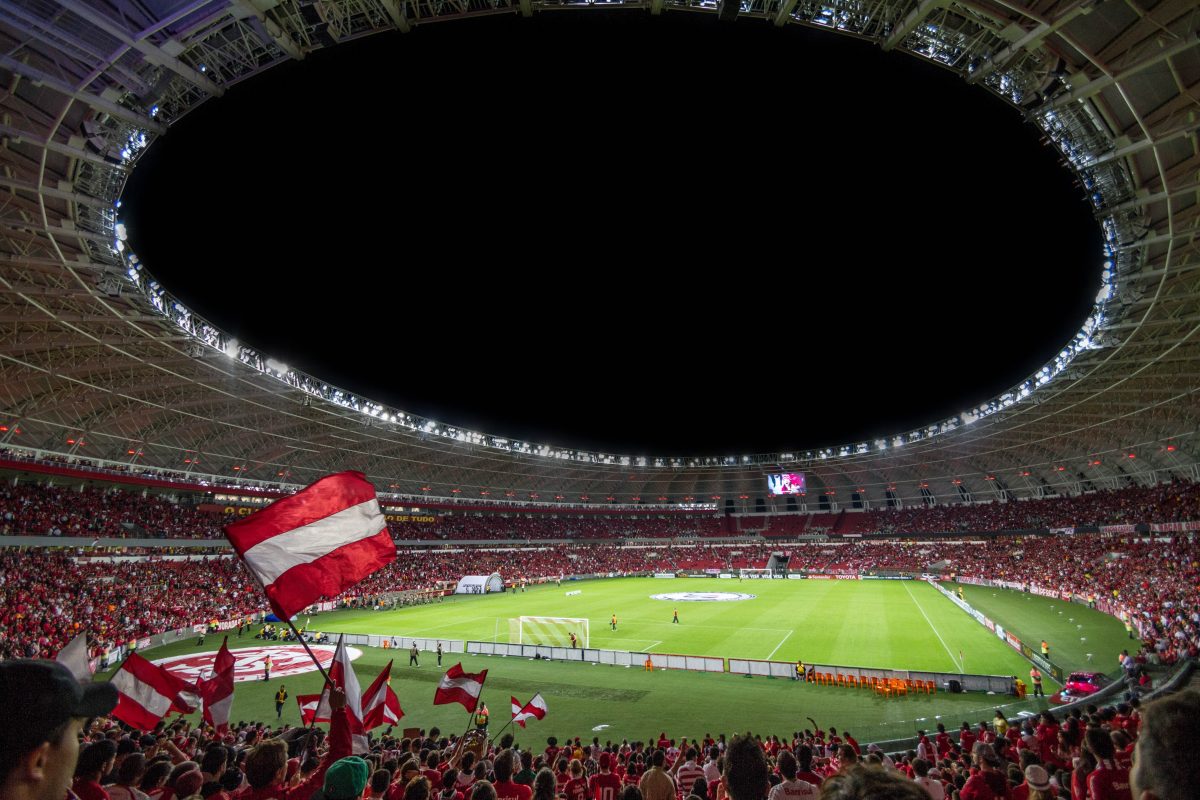 As lockdown restrictions begin to relax around the world, many stadiums are preparing to welcome sports teams and fans once again. From local stadiums to large arenas, everyone involved in the sports industry is doing what they can to keep their staff and guests safe, including embracing new digital technology. Stadiums are beginning to encourage, and in some cases even make it mandatory, for their patrons to use digital and contactless payment solutions where possible.

What are the benefits of cashless payments for a stadium?

• Reduced theft as visitors and sports players will not need to bring cash into the stadium.
• Helps reduce the possibility of spreading COVID-19 or another virus as contact is limited.
• Better visibility to track where and how people are using money in the stadium.
How are contactless and digital card payments changing sports stadiums?
Making service faster

In the Stadium of the Future report by Oracle, it was revealed that sports fans in Germany would be willing to spend 68% more on purchases if the wait time for food and beverages was reduced by half. Similarly, US fans claimed they would spend 66% more on food and drinks if the wait time was reduced, as would UK fans by 61%. This sends a clear message to stadium employees – fans are willing to spend more on food and drink if their time queuing, being served and waiting to receive their food and drink is reduced.

By making contactless payment mandatory, stadiums could significantly improve their speed at serving food and beverages as money will not need to be regularly counted, distributed or stored in a safe, which can be very time-consuming processes.
Increasing sales of high-priced items
The price of food, beverages and merchandise in a stadium can vary. More often than not, however, stadiums charge a premium for food and drink as they try to offer their sports fans a unique sporting experience that they cannot receive or replicate from their home, including enjoying indulgent food and drink. It can be hard, however, for a sports fan to hand over their hard-earned cash to pay for food and drinks. Some sports fans may even purposely limit the amount of money they take to a game to ensure they do not overspend.

Contactless payments help consumers see money and pricing as digital, and eliminates the process of handing over their money physically. This often encourages sports fans to buy more food and drink.
Cashless spending in your organisation
Going cashless doesn't stop with your visitors and fans. Prepaid business cards from B4B Payments are the perfect way to adapt cashless spending to not only your arena, but your organisation as well. Stop your employees from using their personal funds to purchase goods and supplies, entertain partners, and travel. With a prepaid card you can see exactly where your money's being spent as it's happening, the ultimate risk management tool. No need worry about excess spending or potential fraud.
Control the parameters yourself using the B4B online admin platform and mobile app. By removing spend on personal cards, you're in control. You decide how much employees can spend, and what they can use their expenses for.
Have temporary employees and volunteers?
Paying temp workers doesn't need to be difficult. Using a flexible B4B prepaid card, save money on handling costs and fees associated with traditional payroll processes.
Our innovative method can be particularly useful for businesses with temporary or short-term staff so that you, as a business owner, can meet the demands of your changing workforce and not be held back by limited resources. Our cards can be used for GBP, EUR, and USD currencies to create a bespoke experience for you.
Did somebody say branding?
Choosing a B4B prepaid card gives you a unique opportunity to showcase your brand. A stunning design will help promote your brand and create a positive association with your company every time your cards are used. For a seamless user experience, we also create a cardholder platform and unique landing page featuring your brand.
If you'd like to learn about prepaid cards, contact B4B Payments today. We are an expert fintech company who specialise in providing payment solutions for the sports industry.