How branded payments solutions can help you boost customer loyalty and drive growth
Customers are rapidly growing impatient with brands who aren't delivering the level of experience they expect.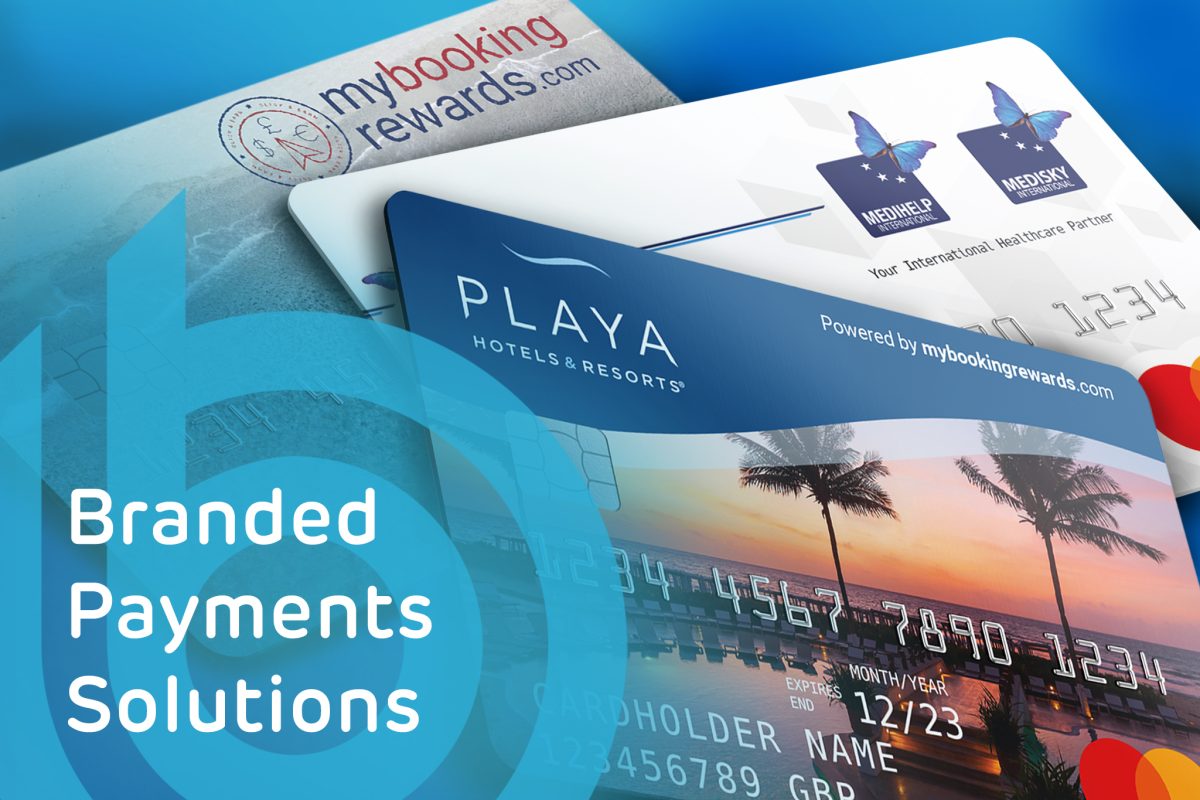 Providing customers with a compelling reason to stay engaged with your brand is crucial to driving growth through 2022 and beyond
While some industries have thrived and others struggled through the pandemic, all companies have one thing in common as we move into 2022: the need to redefine their relationships with consumers and keep up with rapidly-changing expectations.
While a Ranstad study found that 1 in 4 UK employees expect to change jobs in the next year, consumers are just as ready to shake things up. Having spent two years enduring pandemic-related disruptions from queues and one-way systems to extended call centre waiting times, customers are rapidly growing impatient with brands who aren't delivering the level of experience they expect.
Customer loyalty has never been so important, and providing customers with a compelling reason to stay engaged with your brand is crucial to driving growth through 2022 and beyond.
Loyalty schemes for 2022: what's changed?
Customer loyalty schemes are nothing new – from collecting Betty Crocker box tops in the 1930's to collecting miles as a member of American Airlines' Frequent Flyer program in the 1980's to the meteoritic rise of Tesco's Clubcard in the 90's, brands have been incentivising repeat business from their customers for decades.
These days, paper vouchers or points schemes can feel a little old hat, however. A new wave of loyalty schemes based around branded payment cards is offering customers more flexibility and better value, and in return driving increased loyalty and growth for the brands who are using them. Not only is a branded card a convenient reminder of your company, every time a customer opens their wallet it can be used in a myriad of ways to suit your specific business goals.
So how can brands use branded payment cards to cut through the noise and create a loyalty scheme that really stands out?
Emotional connections
More than ever, consumers are seeking emotional connection with brands. In the early days of the pandemic, brands scrambled to accommodate and support their customers through a frightening and stressful period, and learned the value of adding a human touch to their interactions with customers.
Branded payment cards can help you keep track of your customers' spending habits, and understand what they value. They can also be a useful method of supporting customers' overall financial security and making their lives easier. For example, Tesco Clubcard Pay+ allows customers to ringfence their grocery budgets by transferring funds to their Tesco Debit Card. In return they get extra Clubcard points – and therefore more incentive to spend at Tesco.
Sustainability
Your company's green credentials have never been so important. According to McKinsey, the use of sustainable materials is a key purchasing factor for 67% of consumers, and Forrester research states that 47% of consumers regularly buy from brands who share their values.
Offering an eco-friendly plastic, or even fully virtual, loyalty card can help your brand demonstrate its CSR credentials. Loyalty schemes could also be structured to benefit the causes that matter to your business rather than customers directly – for example, making a donation to a charity or food bank every time a customer spends with you. Providing ethical incentives to shop with you can be just as powerful as providing direct financial incentives for doing so.
Flexibility
Another COVID-led shift in behaviour that's unlikely to go anywhere is the increased expectation for flexibility. Mid-pandemic, brands introduced more flexibility into their offerings than ever before – extending deadlines on loyalty points, adding no-fee cancellation and change facilities to bookings, and expanding their support for contactless payment and varied delivery or click-and-collect options. Having seen the value of these offerings, consumers are unlikely to want to give them up post-pandemic.
Branded payment cards are a fantastic method of managing the extra flexibility that customers have grown to expect. Refunds and credits can quickly be applied to a branded card, which offer far more flexibility and convenience than vouchers or points.
Buy now, pay later
Buy now, pay later (BNPL) has boomed in recent years and the trend shows no sign of slowing. With the continued rise of fintech and alternative payment methods and shift to a subscription-led approach across many brands, the option to buy and return items quickly and flexibly, and split payments on items you do choose to purchase, is proving increasingly popular, with Adobe data suggesting that instalment payment spending increased by 422% in the last quarter of 2021 compared to 2019.
Offering a branded payment card attached to a credit line is an easy method of offering your own BNPL scheme – and with data suggesting that more than 49% of people spend more when using BNPL than they would on a credit card, BNPL can provide a much-needed boost to your bottom line.
Not just customers
Branded payment cards are a versatile method of building customer loyalty, with an option for almost every brand. They're not just for customers, though – remember the 1 in 4 employees who are likely to make the leap into a new job this year? Employee experience is also under the spotlight in 2022, and a branded card scheme could also help to build trust and connection between your company and your staff, helping to improve employee loyalty and retention too.
Using prepaid cards to manage expenses and departmental spending gives staff more control and autonomy in their roles, helping improve motivation and morale and helping day-to-day processes run more smoothly, reducing stress. Branded cards as a method of paying out gifts, incentives and benefits is also perennially popular – cash looks good on everybody, and there's no risk of potentially alienating employees with a gift that conflicts with their personal preferences or religious beliefs.
How could branded payment cards work for you?
Consumers now expect more from your brand than ever – flexibility, sustainability, transparency, and an emotional connection. While customer experience is a constant focus, branded payment cards are a great way of building loyalty and demonstrating some of those values to your customers.
There are so many innovative ways you could use prepaid cards to drive customer loyalty and business growth. To find out more about how a branded card scheme could work for your business, call us on 020 3137 3420 or email us at sales@b4bpayments.com.
My Booking Rewards – https://www.mybookingrewards.com/
Medihelp – https://www.medihelp.ro/