B4B Payments CEO & PIF Chairman, Paul Swinton, recently featured on Fintech Unplugged, a leading podcast for the fintech industry.
Paul joined hosts Robert Courtneidge from Moorwand and Suresh Vaghjiani from Tribe Payments, where he discussed what makes B4B Payments an award-winning business, how he got involved with industry-body PIF and his rise to the position of its Chairman. Paul also offers his opinions on the perception of prepaid cards in the market and his views on the current fintech scene.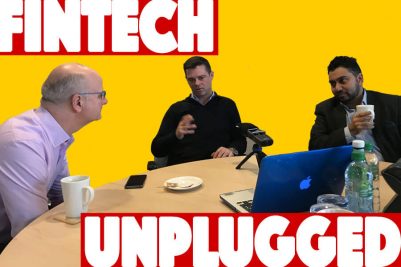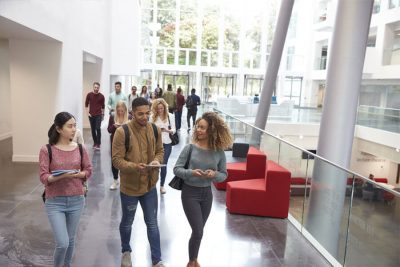 Cash causes so many problems for universities and other educational establishments. It's a headache to distribute and account for with huge opportunity for fraud. It's also a turn-off for many young people who view cash as an outdated inconvenience. In fact, increasing numbers of young people prefer not to use cash at all. Research shows that today's teenagers are four-times less likely to use cash than the general public and use cash for just 6% of their payments, according to debit-card company Current.
With around 2.32 million students in UK higher education last year [1], it's a big problem for which universities are increasingly determined to find an innovative solution. The goal is to reduce the inefficiencies of cash for themselves while increasing their appeal to prospective students.
The alternative to cash
Some progressive educational establishments in the UK are turning their backs on cash-based expense management systems in favour of issuing prepaid cards.
Many of the most interesting innovations in financial services in recent years have been made with prepaid cards. The Oyster card for travel around London's rail network was an early example followed by new challenger banks such as Monzo which targeted millennials with services initially based on prepaid cards.
One of the main reasons for this growth is that prepaid cards have emerged as a convenient way to overcome many challenges from simplifying expenditure management to breaking down barriers to financial inclusion.
Here are a few examples of how prepaid cards are delivering benefits to universities and students.
Travel Bursaries
Course and open days are huge opportunities for universities to attract new students in person. These are important days, with most universities opening 2-3 times a year. In Bristol alone, a total of 30,000 visitors booked to visit over the university's open weekend last year. [2]
Many educational establishments offer travel bursaries as a way to incentivise and help students to attend these events. A prepaid card can help remove the hassle and admin involved with distributing cash for travel purposes to visitors before the open day.
Research Programmes
Research programmes are one of the most important services universities can offer to a variety of industries. They often involve some form of reward in exchange for student participation. Dealing with the administration and distribution of funds after the research is often a time-consuming task with huge scope for fraud.
Alternatively, prepaid cards offer an easy way to upload funds in a way that is far less open to fraud. Cards can be retained by regular participants so funds can be uploaded remotely after each research programme is complete and rewards have been earned, removing the need for postage and associated administration.
Supporting Student Financial Hardship
University can be a financially challenging time for many students with a reported 40% worrying about how they will finance their studies and daily life. Financial Hardship programmes can, therefore, be an important factor when students are choosing their university.
Managing such a programme can however be challenging for universities as a robust, reliable and ongoing financial process is required with regular payments being made. Delivering funds to students using a prepaid card can be automated with recurring payments. Prepaid cards enable universities to monitor spending and take far better control of where funds can be spent with the ability to prevent spending on activities such as gambling. Moreover, certain goods and services can be excluded to ensure funds are used appropriately.
And there's more
Prepaid cards can replace the use of petty cash throughout the university, from any one-off payments to expense cards for employees and contractors. Combined with powerful receipt management tools, prepaid cards can deliver a solution that keeps you in full control of your expenditure.
How to choose a prepaid card solution
An important factor in the success of a prepaid card programme to meet the needs of both the University and its students is its ability to be used in many locations. The prepaid solution from B4B Payments offers a Mastercard prepaid card that can be used in the millions of locations globally that accepts payment by Mastercard. Funds can be spent in-store or online.
The B4B solution is currently used by further education bodies, companies and government departments in the UK to replace inefficient cash-based systems. It was named winner of the Best Prepaid Card Programme category of the Card & Payments Awards 2019.
To find out more about how we work with universities and how we can help you, call us on 020 3137 3420 or email us at sales@b4bpayments.com.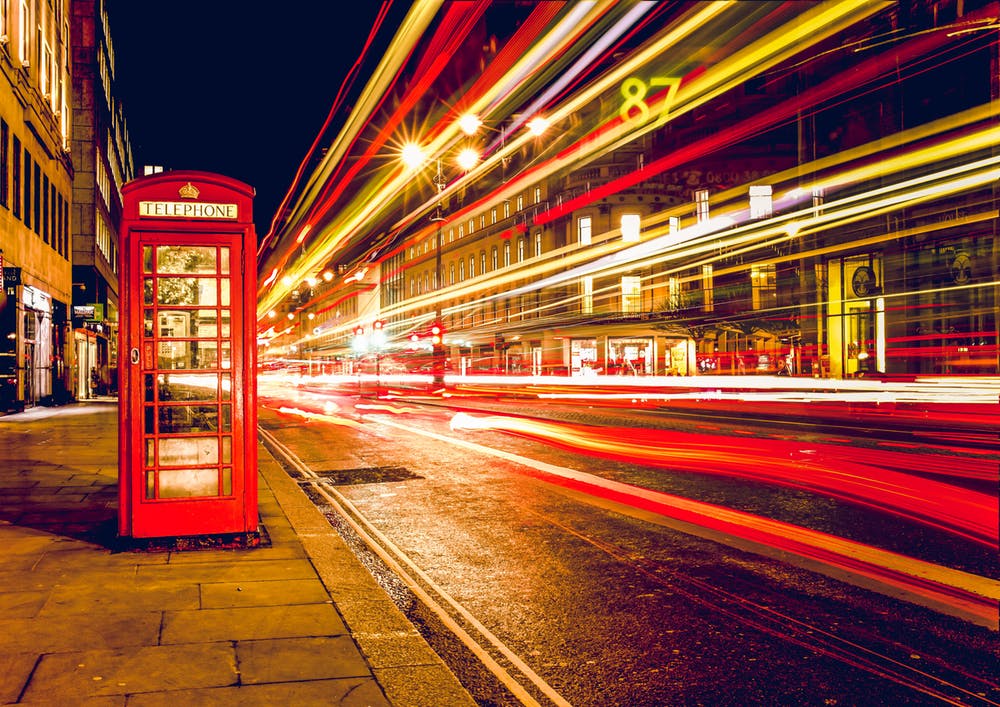 B4B Payments has extended its relationship with the Greater London Authority (GLA) and Team London to provide prepaid cards for its London Ambassador Programme.
For the past five years the volunteering programme, driven by the Mayor of London, has welcomed nearly one million visitors to the capital every summer. The Ambassadors are the friendly face of London welcoming and assisting visitors at some of the capital's top tourist hotspots and major sporting or cultural events.
The Ambassadors give their time freely but receive a prepaid card to use for the small expenses that enable them to carry out their duties.
Tim Robson, B4B Payments Account Director, said: "We are delighted to be renewing our relationship with the GLA to support this valuable service and the tourism industry here in London. These voluntary Ambassadors do a great job and we make life easier for both the volunteers and the GLA by streamlining their expenses process."
The B4B solution was named Best Prepaid Product Of The Year 2019 at the prestigious Card and Payments Awards earlier this year.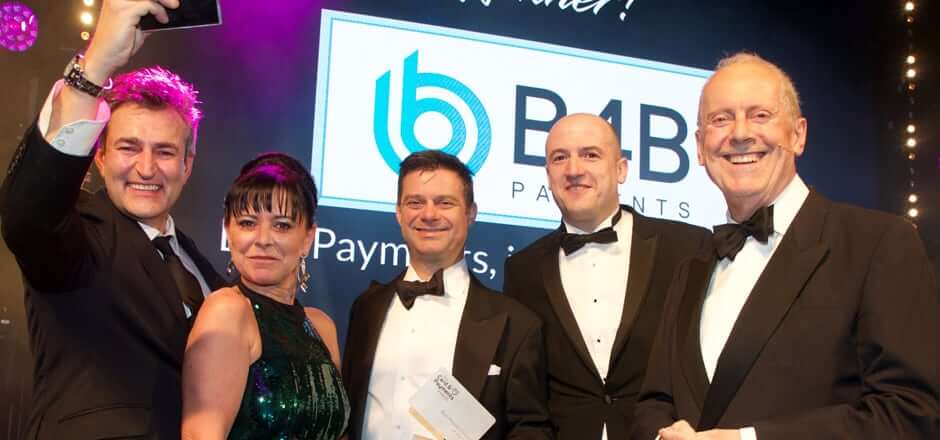 We are excited to announced that B4B Payments Corporate Expenditure Solution was named winner of the coveted Best Prepaid Product of the Year at the Card & Payments Awards 2019 last night. The award was the culmination of a ceremony at the Grosvenor House Hotel, London.
The B4B solution helps clients free themselves from the many problems, inefficiencies and costs of cash-based expense processes. The judges said that the B4B nomination won their unanimous support as it 'put forward good statistics and really spoke to how it targeted and impacted SME traders, a group that is often neglected.'
Paul Swinton, CEO, B4B Payments said, 'This is a very special win for us. The Card and Payments Awards are extremely prestigious so, on behalf of the whole B4B team, I'd like to thank the judges for this great honour and recognition of the value we create for our clients.'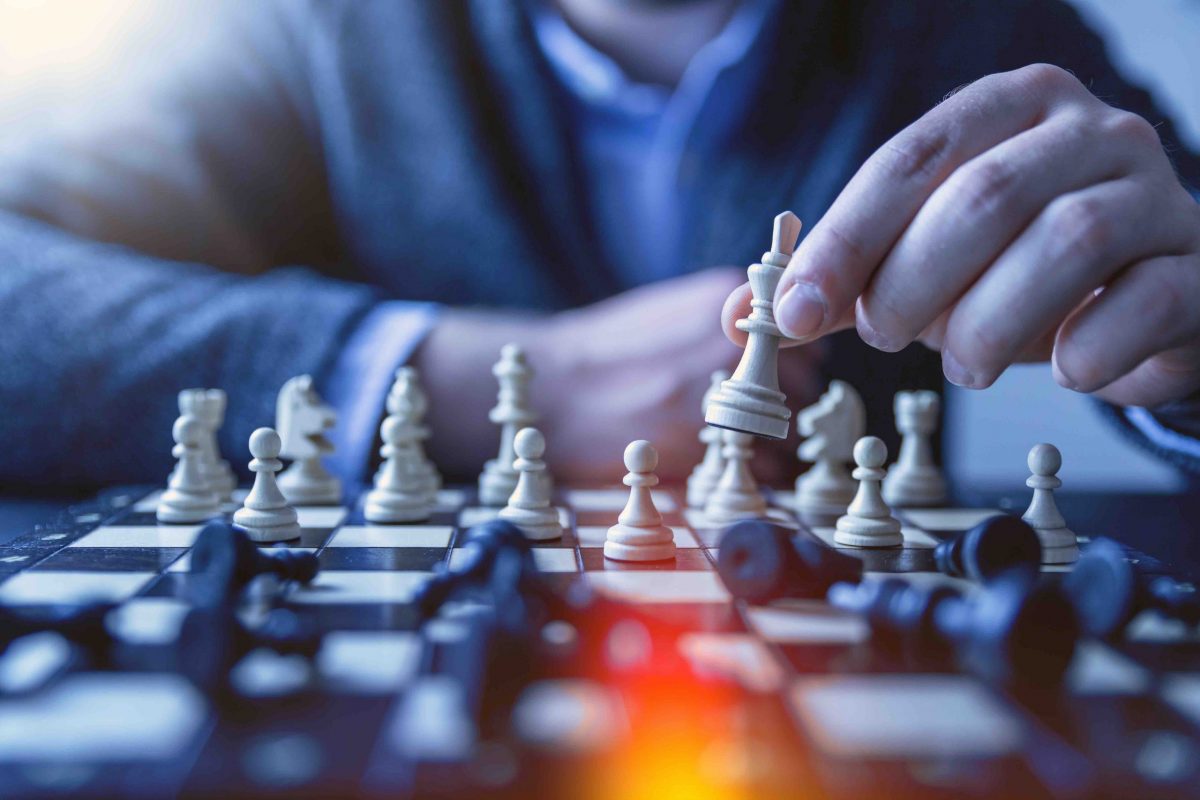 B4B Payments is proud to announce that its CEO, Paul Swinton, has been appointed as the next Chairman of the Prepaid International Forum (PIF), the not-for-profit industry body representing the prepaid sector.
The group, which was launched more than a decade ago, describes itself as "the voice for leaders in prepaid and fintech, influencing change and championing growth."
Paul originally joined the PIF Board in April 2018 as a non-executive Director.
In the announcement of his appointment, PIF said that Paul, "brings a wealth of industry knowledge and experience to the role. His extensive background in the prepaid sector, alongside his role as CEO and Founder of B4B Payments, makes him the ideal candidate to lead PIF over the next three years."
"This is a great honour," said Paul. "Being appointed Chair of PIF is a huge opportunity to work closely with highly influential industry players to guide and support the growth of prepaid card use and benefits for people and organisations. We will represent the collective voice of PIF members within the regulatory landscape and be the positive and no-nonsense voice to both trade and the wider media."
Paul takes over from Craig James, CEO of Neopay, who will step down in February 2019 after two consecutive terms at the helm.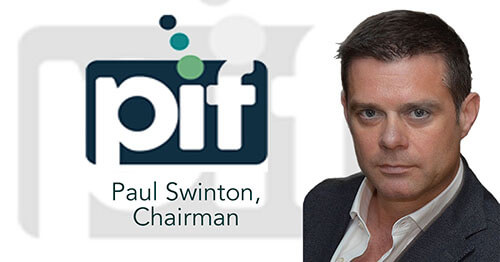 Paul Swinton, CEO of B4B Payments has been voted to join the board of the Prepaid International Forum (PIF) as non-executive director with immediate effect.
PIF is the not-for-profit industry body that represents organisations regulated under e-money and payment services legislation and operate in the high-growth prepaid and fintech sectors. Driven by a belief that prepaid delivers a wealth of social and financial benefits to consumers, businesses and governments, PIF works hard to protect and advance prepaid as an enabler of innovative financial products and services.
Paul Swinton said: "I am delighted and privileged to have been elected to the PIF board. I look forward to joining forces with my fellow PIF board members to collectively promote greater opportunities and growth within the prepaid cards and fintech space."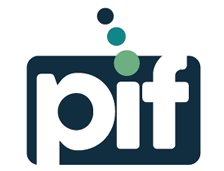 PIF Chairman Craig James said, "We approach the second half of 2018 with a re-energised leadership team and steadfast focus on maximising our contribution to advancing the success of the industry."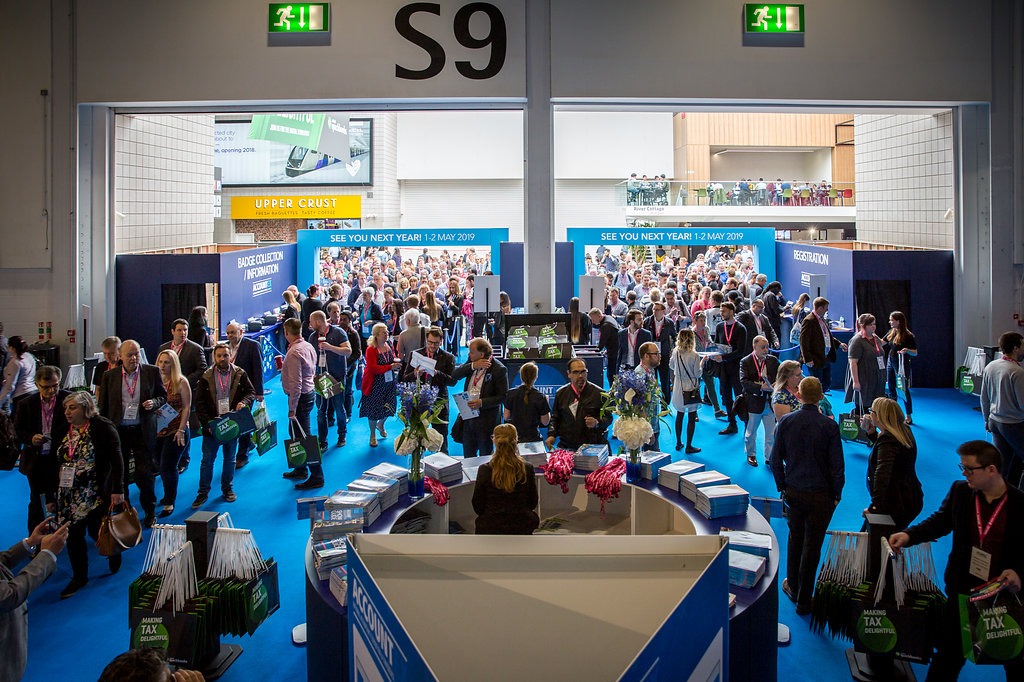 B4B Payments will be exhibiting at Accountex, the UK's largest exhibition and conference dedicated to accountancy and finance professionals. We will be at stand 243 at the event, which takes place on 23-24 May at ExCeL, London.
Accounting firms can benefit from B4B Payments corporate expenditure solution in two ways. They can become a sales partner for our award-winning solution and offer their clients an alternative to inefficient cash-based expense processes or use the solution to reward and pay employees, clients and third parties.
'We have seen a strong and growing interest in our solution from Accounting firms,' said Paul Swinton, CEO. 'Becoming our partner is not only an opportunity to increase their revenue but also a way to retain their clients. We are also seeing Accounting firms join the increasing number of sectors in using our solution to pay and reward their employees and others.'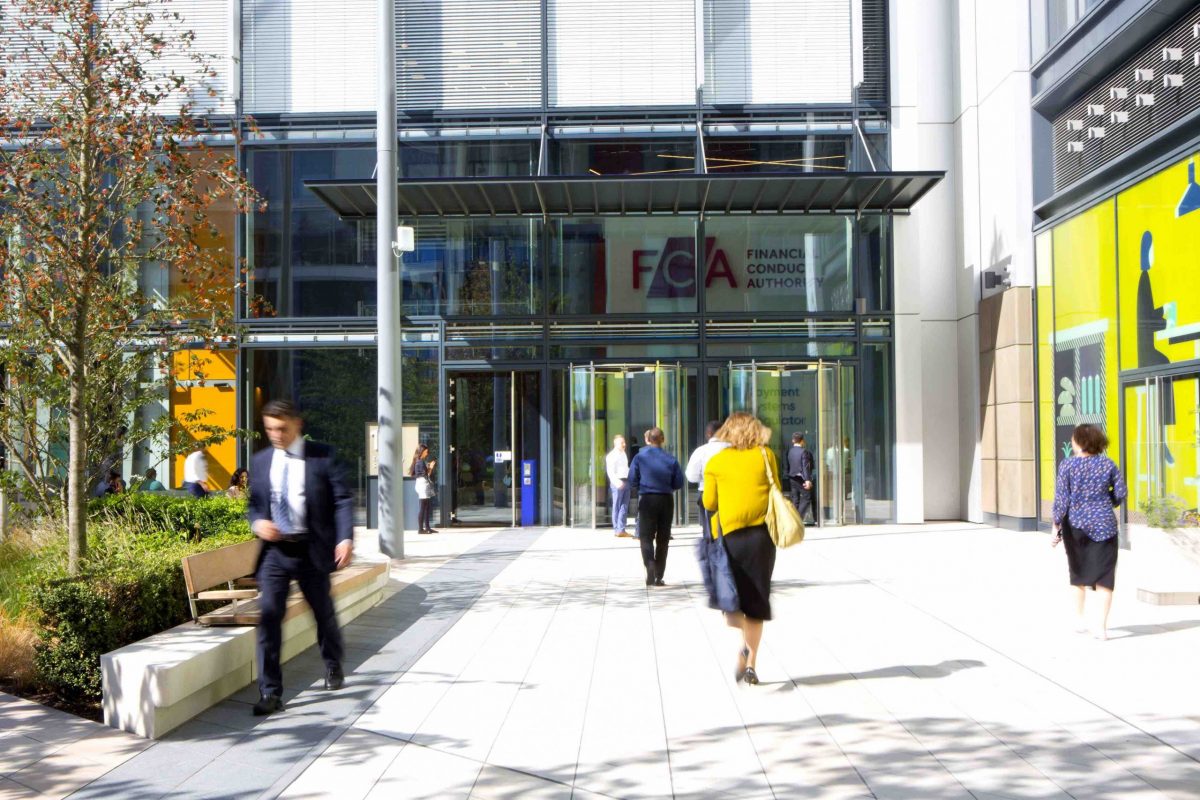 B4B Payments has been granted Authorised Payment Institute (API) status by the Financial Conduct Authority (FCA).
B4B Payments issues hundreds of thousands of prepaid cards across Europe. This new status will enable it to further enhance its product set and expand operations by offering additional payment services under its own licence whilst expanding the core functionality contained within its in-house software platform.
"We will continue to maintain our excellent relationships with our e-money BIN sponsorship partners and continue to grow the prepaid side of our business but this new status gives us increased access to the value chain and to offer additional payment services including bill payments to our wide ranging customer base," said Paul Swinton, CEO, B4B Payments. "This is an exciting period of growth for B4B Payments as our main products have grown by over 200 percent in the last year and we are looking to expand further in 2018.
"Obtaining FCA authorisation was a natural next step for B4B Payments as many of the processes required have been in place for many years, however we would like to thank NeoPay for their support in helping with the application."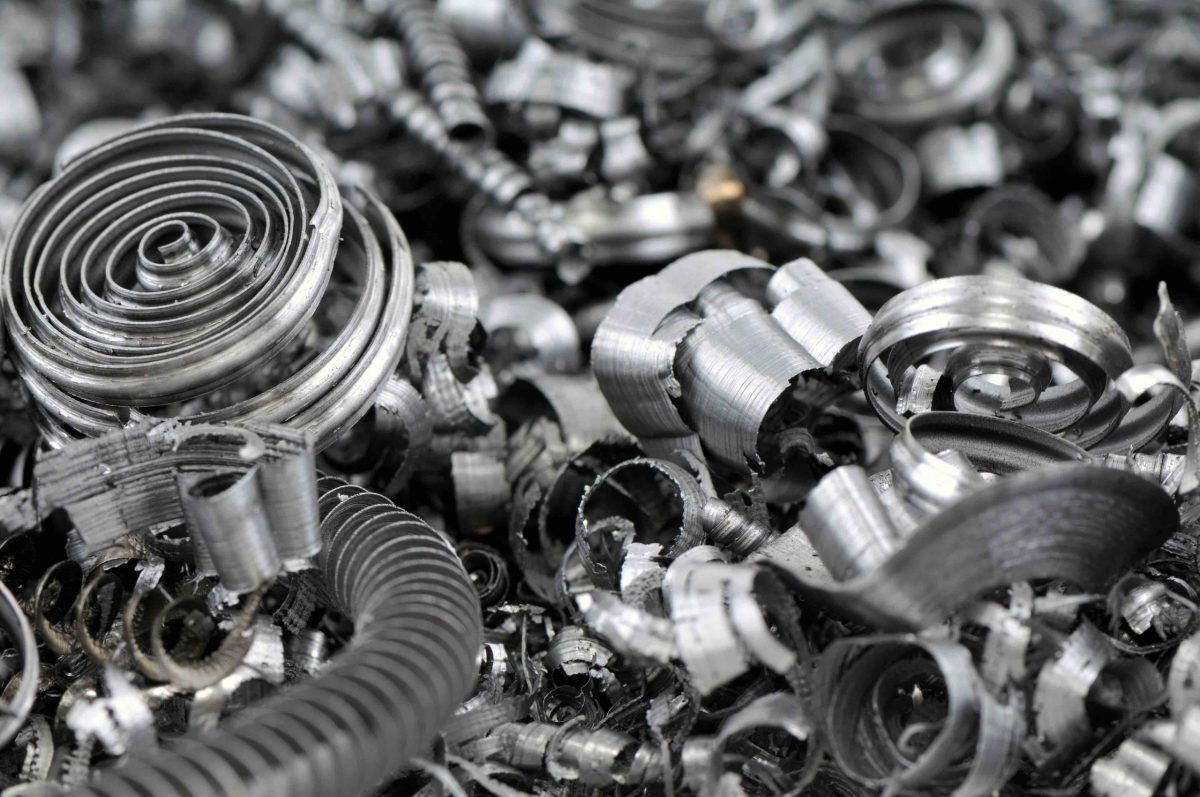 B4B Payments are pleased to announce the launch of the Bread4Scrap Prepaid Card solution to the Scrap Metals industry.
Law changes brought in by the Legal Aid, Sentencing and Punishment of Offenders Act 2012 mean that Scrap Metal dealers cannot pay cash for materials brought to them and must use an electronic means of payment or cheques to provide an audit trail of payments for scrapped metal.
Many dealers are put off by the high costs and insecurity of using cheques and want greater convenience for their customers to make use of their funds immediately.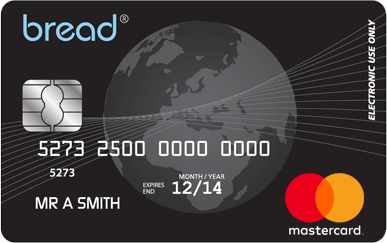 The Bread4Scrap solution allows participating dealers to issue a new prepaid card and load it within seconds and give their customers an electronic means of payment, which they can use immediately at over 35 million locations where cards are accepted. Paul Swinton, CEO of B4B Payments said: "This is a very quick solution for the weigh bridge operators and cash offices and a highly convenient way for their customers to receive funds. We are confident that Bread4Scrap will be a huge success for our customers."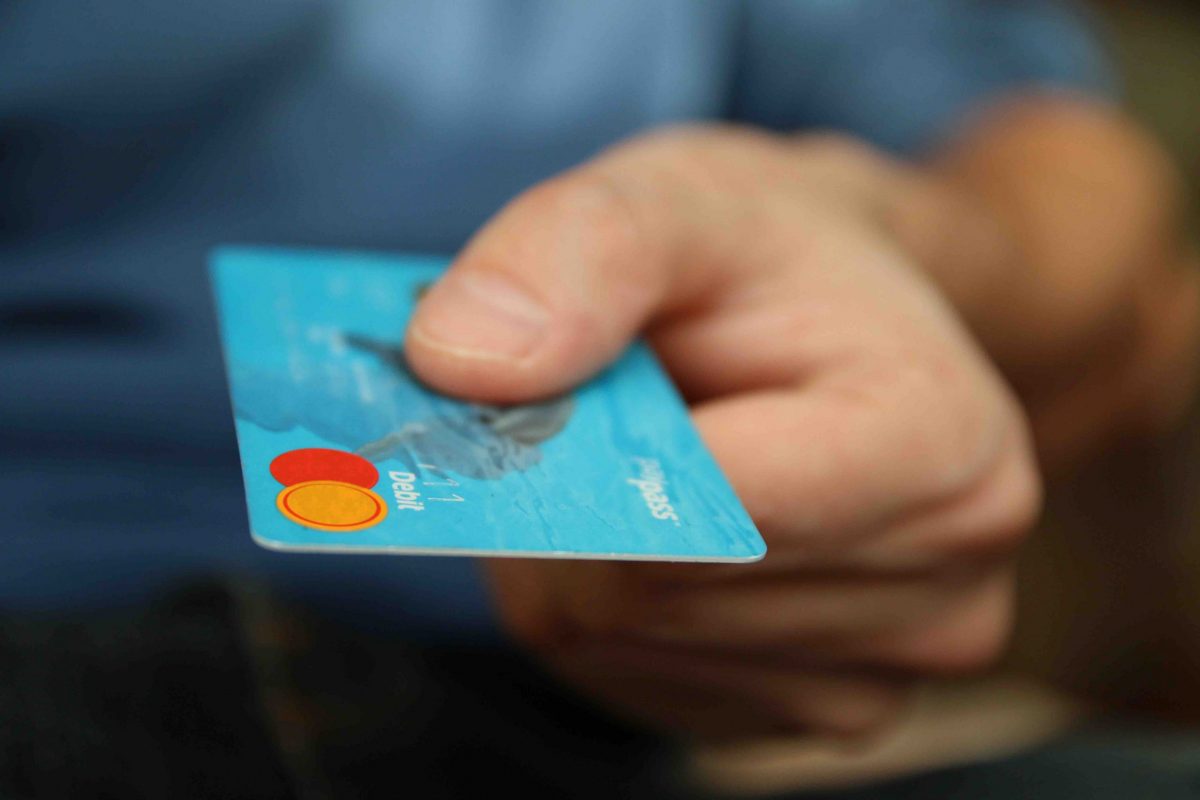 UK holidaymakers in Europe could be wasting up to a £1bn a year when they change their Sterling into Euros, says Paul Swinton, CEO of B4B Payments, a leader in smart and flexible corporate expenditure solutions.
"There are around 42 million trips to Euro zone countries by UK residents each year and they spend some £18bn worth of Euros. In these tough times, people could save themselves a lot of money with a little planning, simply by ordering a prepaid Euro card and loading it with the amount that they want to spend on holiday", explained Paul.
B4B Payments has launched the BreadFX Euro Currency Card to address this issue. It has very competitive exchange rates, no commission to pay, and no fees for normal usage. * "Typically, you could get up to 10 percent more Euros for your pounds than you would at an airport currency exchange shop. If your holiday spending is about £800, it means you could get up to an additional £80 worth of Euros to spend 'for free'," continues Paul.
Once you receive your BreadFX Prepaid Mastercard (link to www.breadfx.com) you can email or text to exchange Sterling from your bank account to Euros on the card. BreadFX publish their daily exchange rates on their website so that you can compare with other ways of obtaining Euros. Paul maintains BreadFX could save the typical holidaymaker between 3 percent and 10 percent of the costs of their Euros, compared to travellers' cheques, or many High Street or airport currency exchanges.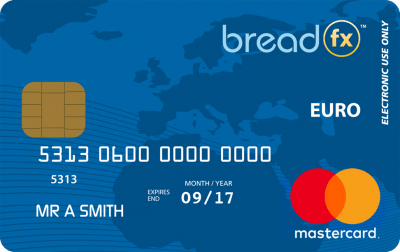 The card is accepted at some 30 million outlets worldwide wherever the Mastercard® Acceptance Mark is displayed. It can also be used to draw cash from an ATM for pocket money. As with many other Mastercard® cards, the cardholder has a unique PIN, so it can be considered a safe alternative to carrying large amounts of cash, or hiding money in a hotel room. However, BreadFX advise that you should keep the card as secure as cash and never disclose the PIN or keep it near your card.
The BreadFX card is also a convenient alternative to travellers' cheques as you don't usually need to have your passport with you as proof of identity. Because you pre-load the card with the amount of Euros you want to spend, you can control your budget but if you want to top up the card, all it takes is an email or text. If you lose your card it can easily be replaced (for just €7.50) or a replacement couriered to you at the cost of the courier service.
So what are the advantages against taking your ordinary UK debit card or credit card on holiday? The exchange rates with the BreadFX card are usually better, so you save money. If using a UK debit or credit card, exchange rates will vary on each transaction and there may be additional charges levied by your bank for using your card abroad, making it difficult to keep an accurate track of your spending.
*No fees for normal usage except €1.50 ATM fee. See website for full terms and conditions.
Notes to Editors:
The BreadFX Prepaid Mastercard® is operated by B4B Payments Ltd. All currency transactions are carried out by Cornhill FX. The card is issued by Wirecard Card Services Ltd.
B4B Payments was formed in 2006 to run, manage and operate prepaid card programmes. The Bread Prepaid Mastercard has become one of the industry leading general spend prepaid card programmes. Using knowledge and experience built up during its operation led to a natural progression to join forces with Cornhill to begin delivering travel money programs via prepaid cards.
Cornhill FX is part of the Cornhill Group and was established to provide a superior service to clients (large and small) requiring assistance with foreign currency conversion. With FSA regulation and servicing 1000's of clients including many FTSE100 companies, Cornhill process a sizeable number of transactions daily that allow them access to the very best exchange rates on the market.Original research for B4B Payments conducted by YouGov (June 2010) as an omnibus survey of a nationally representative sample of 2,000 UK adults aged 18+. Other data sourced from The Office of National Statistics MQ6 Survey on Transport Travel & Tourism and from B4B Payments own research.